Saimon Sharif (ChE '15)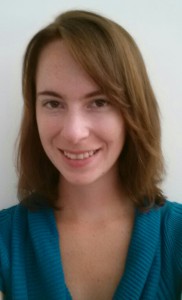 Alumni can give the greatest advice because they too have been through the ups and downs of Cooper. The Cooper Pioneer interviewed alumni from the art, architecture, and engineering schools to inspire current students and show how different alumni experienced Cooper.
We interviewed Julia Szprengiel (ChE '07) to see what she's up to now.
The Cooper Pioneer: What club/group did you enjoy the most during your time at Cooper?
Julia Szprengiel: During my senior year at Cooper, I finally joined the women's tennis team. I had played in High School, and missed tennis quite a bit, but never thought I had enough time to add a sport into my already crazy Cooper schedule. As soon as I started playing with the team, all I could think of was why hadn't I done this for all 4 years? My classmates had always impressed me with not just their intellectual abilities, but also their wide range of talents outside of the classroom, and their ability to continue to pursue these interests despite our heavy class schedules. Students really make it happen at Cooper. Sports, talent shows, musical performances, cultural events, clubs – everything is student run, and without the amenities and money of large universities. I encourage current students to explore all of their interests while at Cooper. Even if you don't think you can do it, you probably can. Cooper students somehow always find a way.
TCP: What is your favorite memory about Cooper?
JS: I vividly remember the moment I found out that I was accepted to Cooper Union. I came home from high school, and there was a message from the admissions office on the answering machine (remember those?). Despite getting a phone call from the school directly, I still didn't believe that I was getting in. Maybe they're just really personal like that, I thought. Then I heard it — "congratulations, you've been admitted into the class of 2007!" The next part is foggy – but I'm pretty sure I screamed repeatedly, and then yelled expletives several times, while running around the house.
I had applied early decision because I knew Cooper was where I wanted to be. No doubt. I was stoked to be going to a place where I'd be surrounded by oddball super-nerds like myself. During the building tour on admitted-students-day I even overheard hallway debates about science (debates! about science!!); the geek inside me was bursting. Initially I feared that a school with such a high reputation might be filled with people who were competitive and cut-throat. Thankfully, I was wrong. I guess we all know that we can't survive it alone, and so over the four years, we bear the academic scars together. This "Cooper collaboration" among students is something special, and my favorite memory.
TCP: Do you still speak to your classmates?
JS: I'm lucky enough to be one of the lasting "Cooper couples" from my class. My significant other (Javier Delgado '07) and I currently live in Westchester together…so yes, I speak to him daily. We met during sophomore year when we realized that neither of us had a clue as to what was going on in our thermodynamics class, and ended up bonding over projects and homework assignments associated with it. I know, very romantic. It is great to share the Cooper bond, since only Cooper alumni can understand the idiosyncrasies of the experience.
I also have a couple of other closer friends from school with whom I keep in touch weekly.
TCP: What was your first job out of Cooper?
JS: After graduating from Cooper, I first completed my Master's Degree in ChE at Columbia University prior to taking a job offer from Novartis Pharmaceuticals, which is where I still work today. I was accepted into a 2-year development program at the Novartis manufacturing/packaging site in Suffern, NY (~30min north of NYC). The program is designed to educate and expose the candidate to different areas of the business to provide a well-rounded foundation for a future management position. The best part is that the second year of the program is spent at different Novartis site abroad. My abroad placement was in Basel, Switzerland. I had an amazing year from a professional, personal, and cultural perspective. This was an incredible and rare opportunity, and I fully credit Cooper's strong academic program and reputation for giving me the edge.
TCP: Can you describe your current job(s)?
JS: Currently, I am back at Novartis' Suffern, NY manufacturing site, working in Operational Excellence in the Quality department. I lead and manage continuous improvement projects within Quality using Six Sigma/statistical tools.
TCP: What advice would you give to current Cooper students, specifically engineering students?
JS: Though it might be difficult for the ambitious, over-achieving students at Cooper, try not to obsess over your grades. Yes, they are important to an extent, but don't stress if you get B's and C's more than A's. I assure you that no matter what, when you come out of Cooper and back into the "real world," you will be leaps and bounds above your coworkers in work ethic, knowledge, etc. without even trying. The work you consider to be the expectation will appear to be "above and beyond" to your colleagues and managers, and you will then see how Cooper's rigor has shaped you.
Also, enjoy Cooper life outside of academics. Participate in sports, hobbies, music, clubs, etc., even if you feel like you don't have the time. Believe it or not, once you begin a regular job, you will think, "now I really have no time" compared to college. When I started working, I thought that I would finally have time to indulge all the hobbies I put aside while focusing on school. Not true – life gets in the way at that point and the responsibilities pile on. Plus, you start to naturally go to bed by 11pm, and get excited when you finish chores on Friday night so you don't have to do them on the weekend….sad, but true. So, take advantage!
Photo provided by Ms. Szprengiel (ChE '07)