By Robert Godkin (ChE '18) and Kelsey Mitchell (Art '18)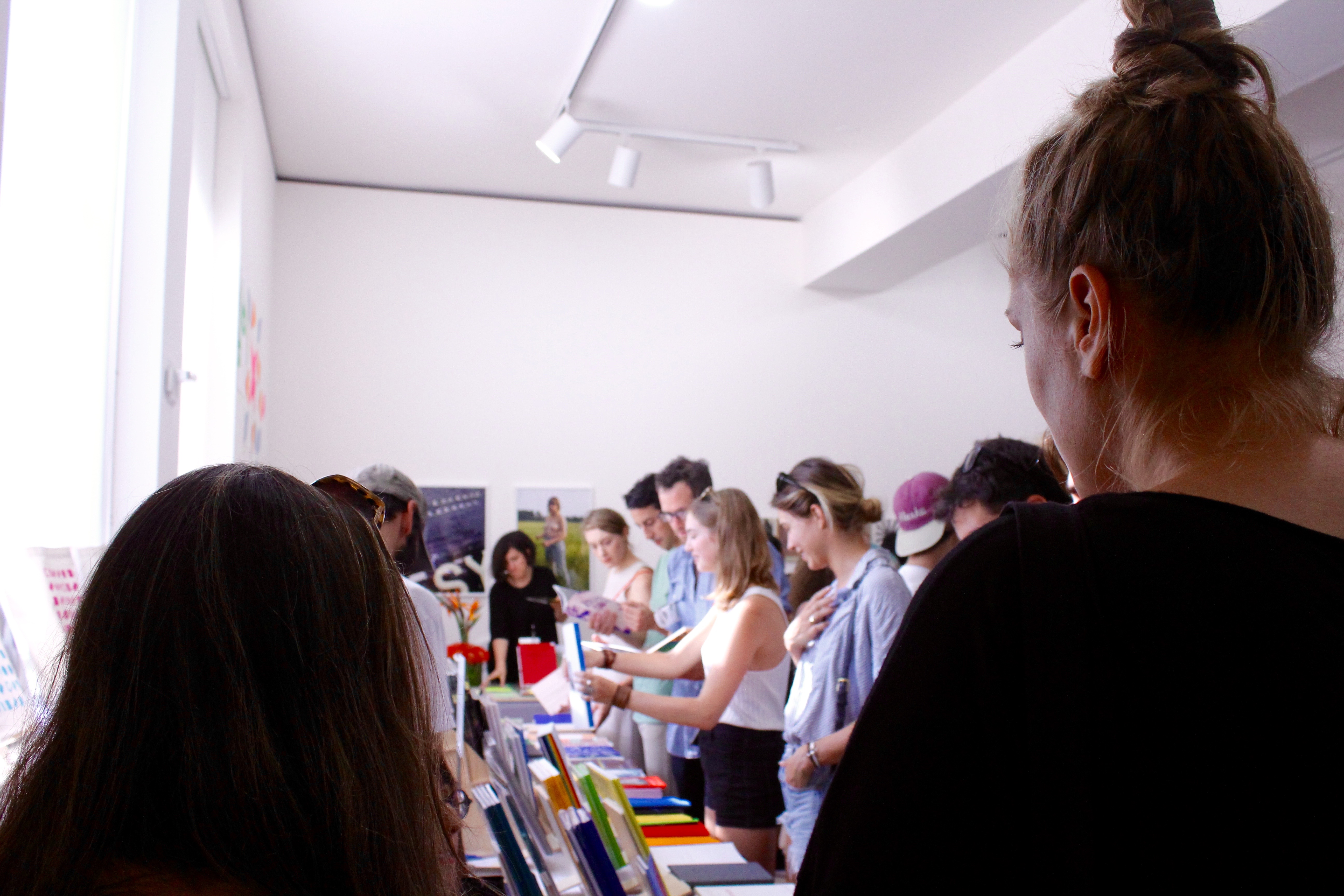 This year marked the 10th annual New York Art Book Fair at MoMA PS1 in Long Island City, Queens. The fair, presented by Printed Matter, "the world's leading non-profit organization dedicated to the distribution and appreciation of artists'books", exhibited a plethora of books, zines, catalogs, and periodicals. It brought together an incredibly diverse set of artists and writers, who together, created a colorful and inspiring presentation of work. Specific galleries and exhibitions within the space highlighted the power of the book, through attention to the form of the book itself (ie. the specificity of the bound, the size, the structure) as well as the way it evokes a sense of reflection through narrative and image.
One exhibition, put in place by Daniel J Wilson, was an advocate of 'anti-social media.' He has been working to document 1,440 moments in a person's day with a phone app. Users receive a notification at random, and have only 60 seconds to snap a picture of whatever is around them. Wilson's aim is to reverse society's mental obsession with instant gratification, and get people away from the 'likes'and 'tweets'on Facebook and Twitter. His project is anonymous and users are able to view their year-long collection of pictures at the conclusion of the project.
It is interesting to think that we live in a time where one generation exists in complete conjunction with the idea of the 'post'and the 'upload'in relation to what they believe is 'newsworthy,'and yet the other half of the population has just been assimilated into it. Perhaps this reluctance to the instant, to the self-absorption associated with social media, stems from here. As an app for the anti-social media, it seems both poetic and revolutionary; a kind of beautiful experiment in which those who are immersed in the virtual world must reconsider and re-evaluate their actual role in it.
In another vein of the artist 'book', Danilo Montanari, an Italian artist, focuses on using form to delineate the cinematic quality of his art. He uses the accordion style to depict chronology of sorts and narrative. He primarily works with Italian art of the 1970s and sequences photographs; he works on storytelling through photography. Handmade and written documents are the essence of his written and photographic work, where his storytelling can be accessed through the relationship between image and text.
One of Montanari's representatives at the table said the work focuses on "elasticity and colorful history", an inspiring sentiment considering it is something that viewers can personally engage with and therefore create our own interpretations using our knowledge of our own history. This relationship between elastic history and book form is very interesting because it kind of touches on the Wilson project, where our personal history is documented through an elastic medium, the internet, and here Montanari is depicting history through an elastic accordion book. The connection between tactile and virtual is evident through the vein of documentation.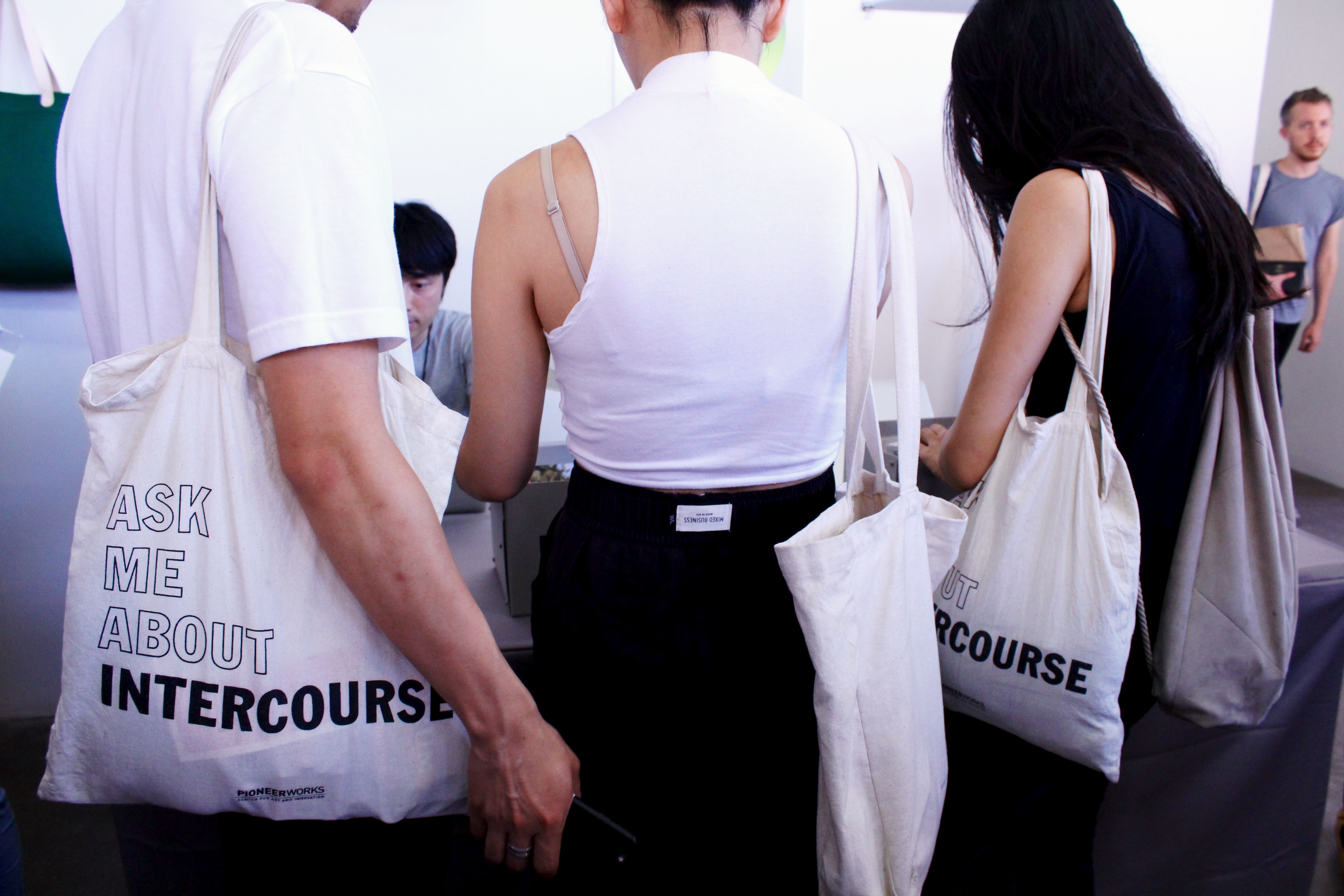 BOMB magazine, a veteran of sorts at the Art Book Fair, continues to draw interest from visitors. Started in the Lower East Side, BOMB focuses on maintaining artist-to-artist rhetoric and that might be lost by the interpretation of a critic or the average person. The magazine offers an eclectic perception of art, one which publishes a conversation rather than an article, it "disseminates artist-generated content"and establishes a direct source of thought and discussion.
From a Cooper perspective, BOMB has featured the School of Art's Professor Margaret Morton's book, "Cities of the Dead," in its past March edition as an 'Editor's Choice in Art'selection. In addition, BOMB also featured Natasha Marie Llorens, adjunct professor and art history teacher, for her analysis of artist Chris Domenick's sculpture and performative lectures in his exhibition Wet.Lobby.Luxor.
The artist book produces a kind of storytelling that, through the power of image and text, is both reflective and addressing. The New York Art Book Fair continues to display this sentiment through the wide range of work distributed and informed by the publishing collectives who produce them. This weekend in Queens persists year after year for that precise reason —it gives artists an audience and an outlet to share their work in the expectation that it will influence and inspire.