By: Brandon Quinere (CE '19)
I think it's safe to say that all people yearn for that moment where we truly understand what exactly we want from our world: where we want to be, what we want to do, who we want to love. That period is definitely a transient one, and oftentimes, in trying to reach that, it can feel distressing rather than triumphant. It's true: maturing can definitely feel strenuous, so why even bother? Why not revel in our youth while we can? During their sold-out show Thursday night at Terminal 5, British synthpop band Years & Years led the crowd in an all-out frenzy that made growing up finally feel celebratory.
The three-piece band, made up of vocalist Olly Alexander, synth player Emre Türkmen, and bassist Mikey Goldsworthy, are relatively new to the music scene. Their first full-length LP, Communion, released in July earlier this year, is a collection of perfectly crafted pop songs that take musical influence from a wide scope of genres. The bouncy "Border"is your new favorite Phoenix song and the slow-building "Take Shelter"is what FutureSex/LoveSounds would've been if Justin Timberlake worked with Disclosure instead of Timbaland.
While the band may not necessarily be pushing boundaries sonically, their sound definitely helps to amplify the main themes of the album ranging from discovering oneself to finding and losing love. The blaring synthesizers present in many Years & Years songs feel like a call to gather, something for all of us to feel and experience together.
The crowd at Terminal 5 remained enchanted by the alluring onstage presence of the band, especially that of vocalist, Alexander. The frontman engaged the audience as he danced his way through the 14-song set, even going into the crowd during the anthemic "Shine."A few lucky fans received warm embraces from Alexander during the performance, while countless others at least had something very memorable for their Snapchat stories (Take your pick with what's more important).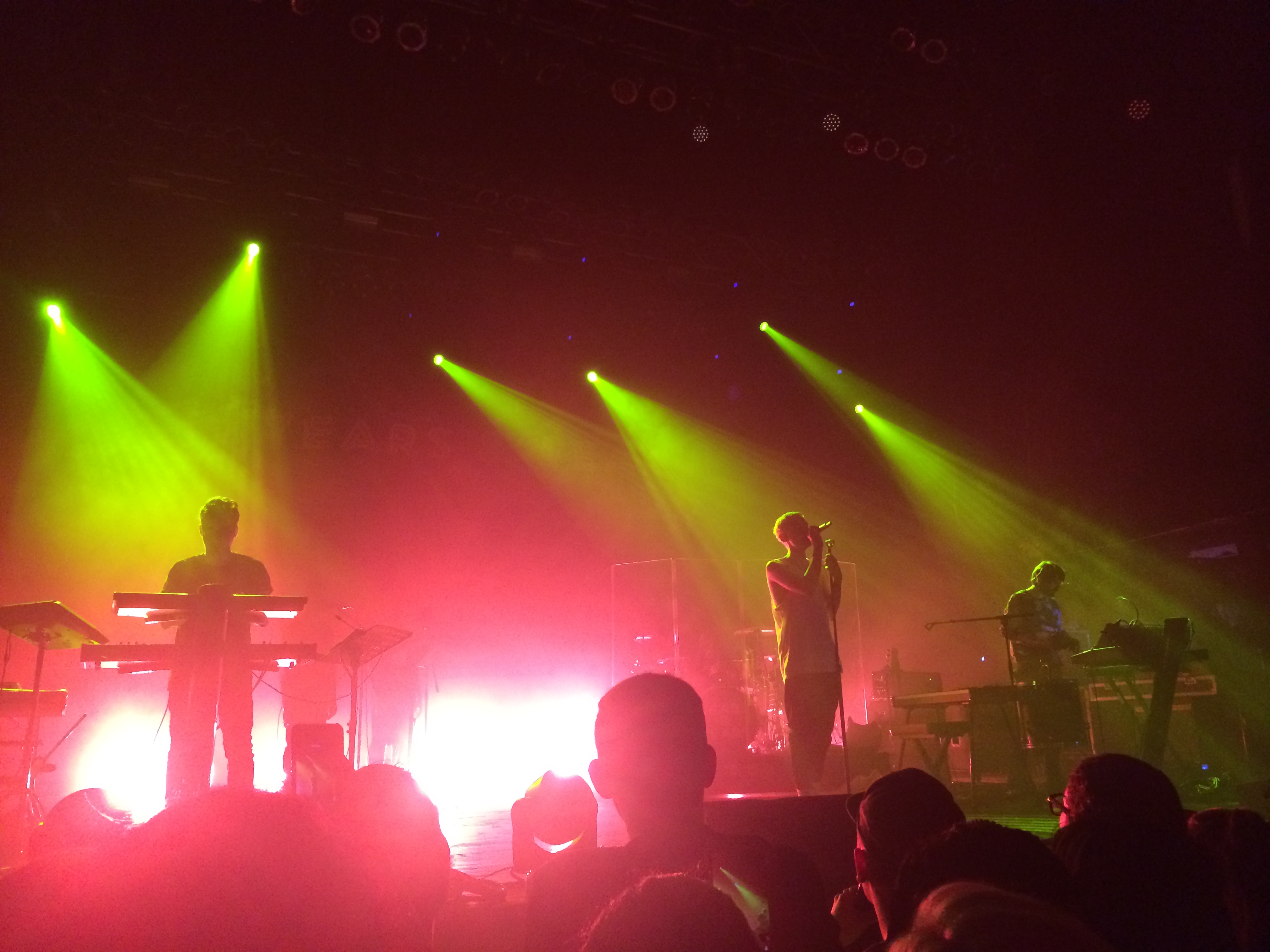 The club-ready closer "King"was an obvious crowd favorite, generating ferocious screams from fans right from the opening notes alone. Personally, one of my favorite moments of the show was the band's cover of Blu Cantrell's song "Breathe."Although it was an injustice to cover any Blu Cantrell song that isn't the legitimately great "Hit 'Em Up Style (Oops!),"the band's take on the R&B record was a sensational groove of the night.
"If you're on a date tonight, this is the time to get close to them,"Alexander told the crowd in between songs. "If not, I'm sure Grindr's busy."The venue erupted with laughter at this remark, but the implications behind it, the uncertainty of the future and whatever its outcome may be, is something of interesting note. The music of Years & Years soundtracks a millennial experience of maturing in today's day and age: no one knows where we're going, but we'll get there, someway, somehow.