By Toby Stein (CE '18) | Photos by Sage Gu (CE '19) and Simon Shao (ME '19)
Let's talk talents. Now I know what you're thinking, this is Cooper Union, we don't have talents besides art, architecture and engineering, but let me tell you something, you are certainly mistaken; we have many talents, some of which will be discussed in this article! In classic fashion, the familiar faces of Gavin Kaplan and Sam Zhang opened the show on Saturday March 5 with their educated humour consisting slapstick comedy and poop jokes.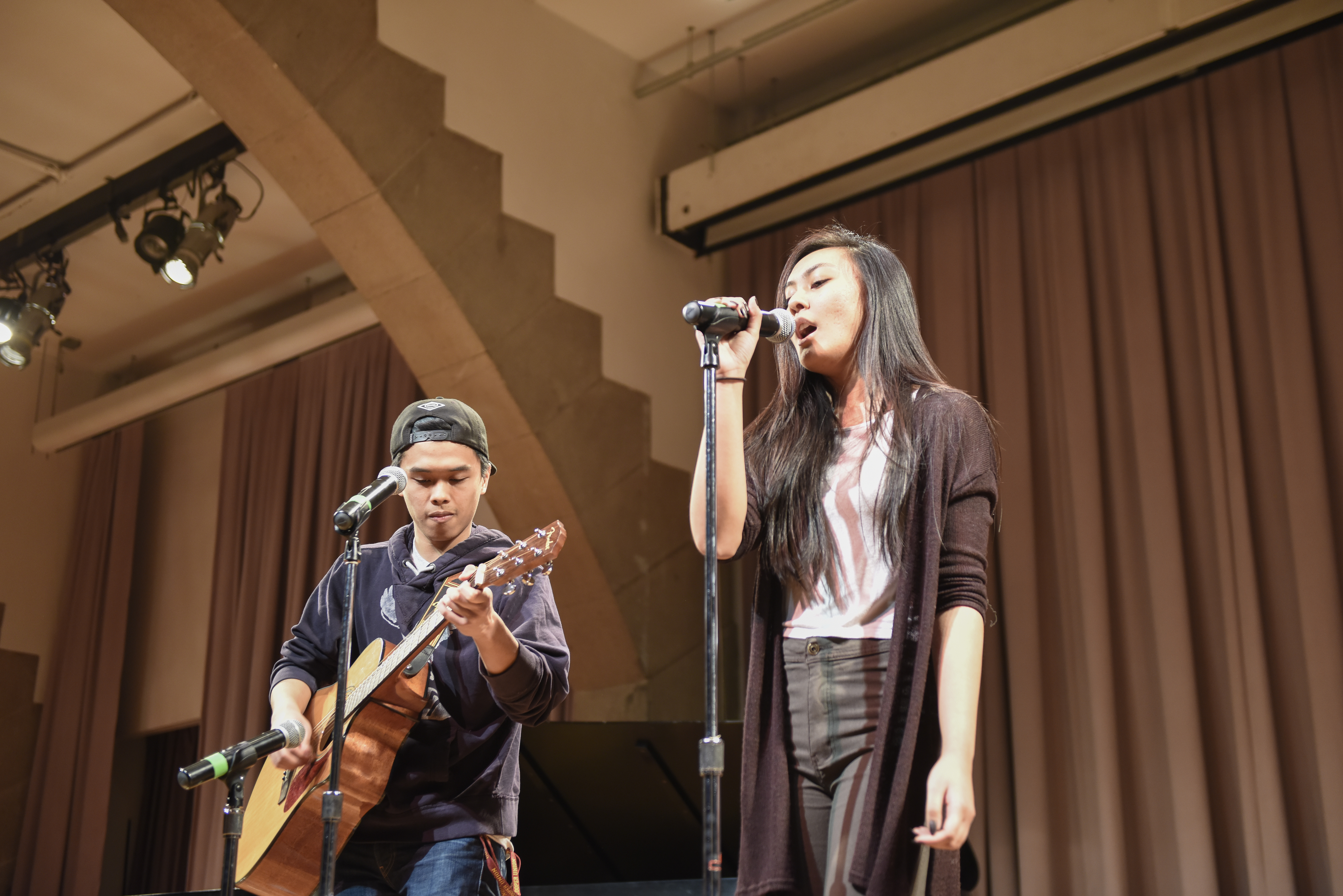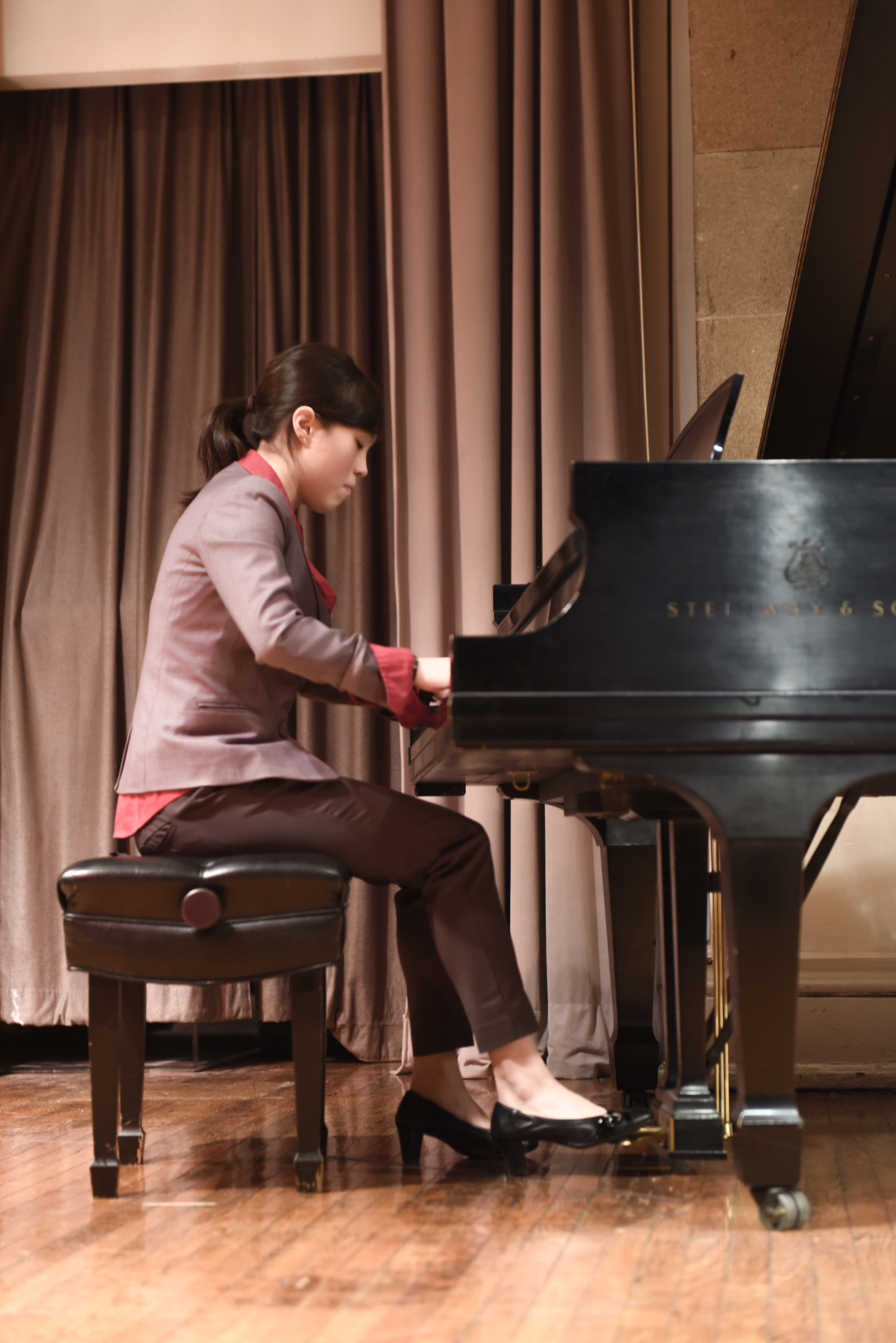 After their introduction, where Gavin asked the
question we've all been wondering: 'are they siblings or are they dating?', Clarisse and Justin Poserio serenaded the audience back to their childhood with familiar renditions of Hakuna Matata, The Kim Possible theme song and The Fairly Odd Parents intro. After a brief interruption by Chris Panebianco demonstrating his strength and pizza eating skills, we were brought back to action with arguably the most impressive performance of the night. To say that Joe the Juggler did not drop the ball would be an understatement, as, well for one, he did not drop a single ball, but beyond just that, he also managed to enthrall the audience with his humorous juggling routine set to catchy music. What came next was a cascade of impressive musical performances: firstly Gene Lam courting the audience with a composition of her own, followed by Sam Zhang and Jessie Wu's compelling performance of "Anitra's Dance". Gene's performance was met with approval, as more than one audience member was heard saying "ok, we get it, she's good". Similarly, Sam and Jessie's performance did us all a public service teaching all of Cooper what an oboe sounds like. Who knew?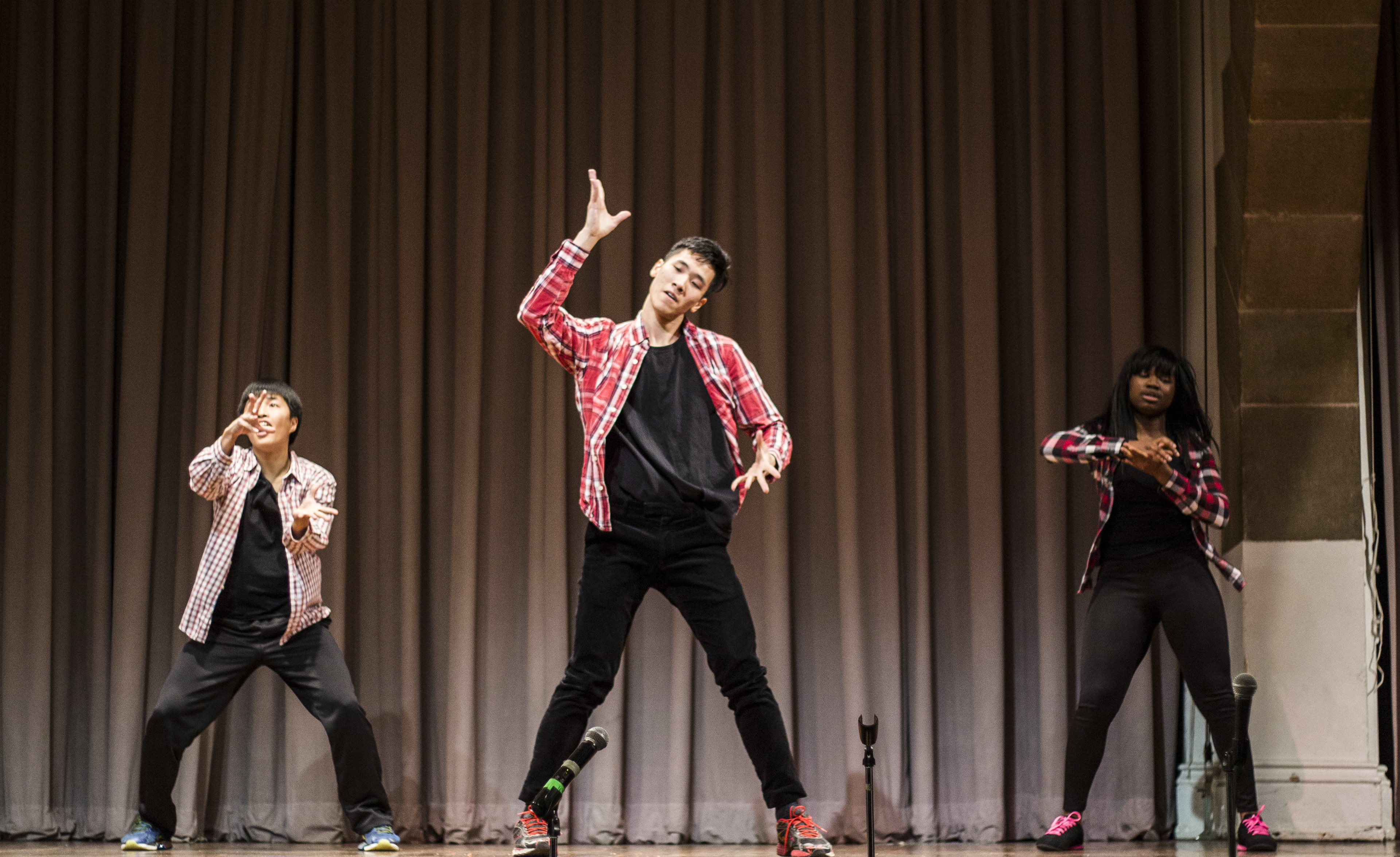 Done with the musical performances, fear not because the trio of Calvin Liu Maureen Anyanwu, and Peter Wang set the stage on fire with their smooth, sexy and specific moves. Gavin and Sam warned us all that each year Calvin and his associates try to seduce us, and yet, the warning fell on mute ears, as more than ten people reported a warmer auditorium after the trio's performance. Soon after Josie Lomboy's performance of Adele's "Hello" reminded us that underneath the façade of pop music, Adele's piano masterpieces reign supreme.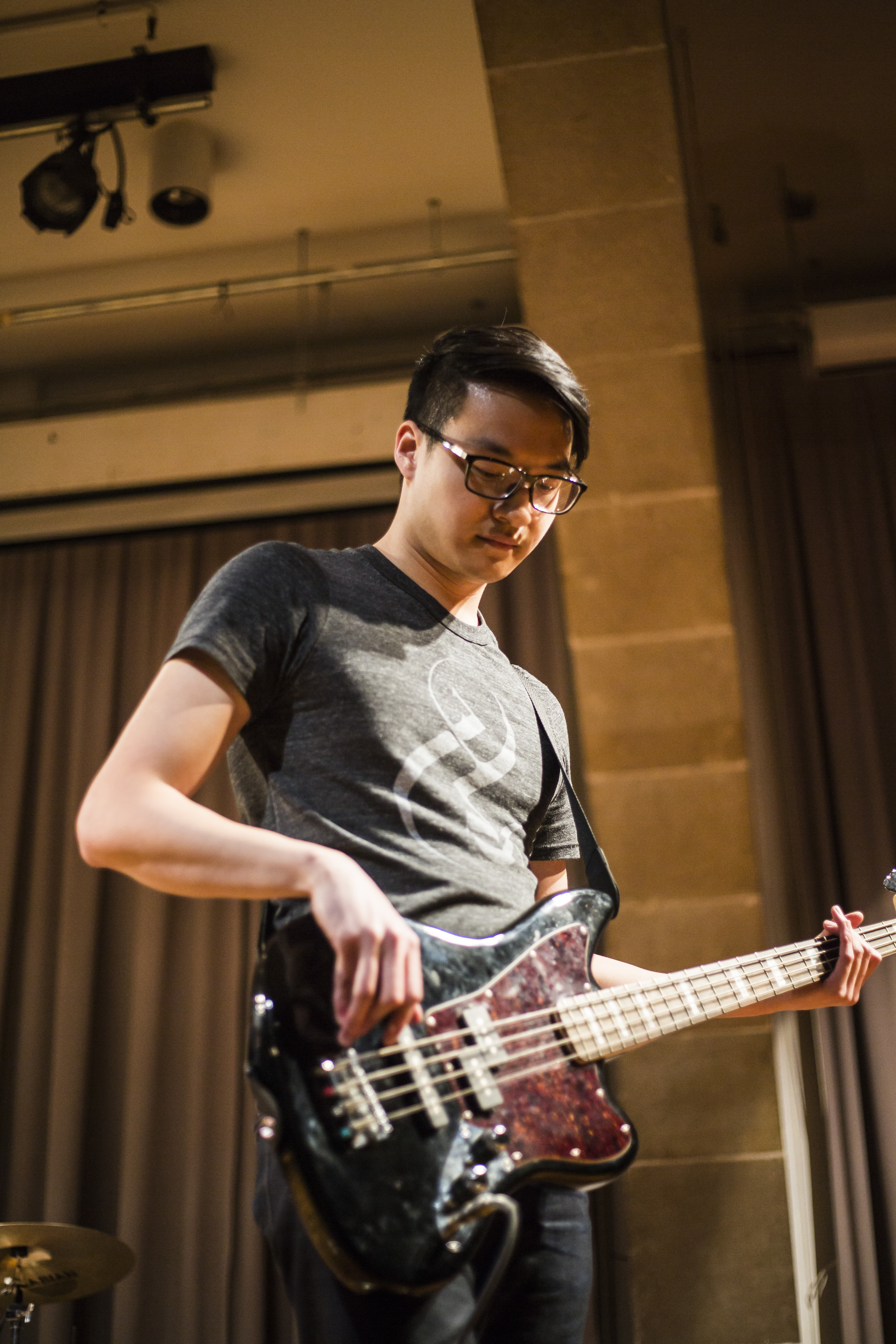 A perennial powerhouse, the juggling club then stormed the stage performing a variety of juggling feats involving pins, balls, and multiple people. Last, and almost certainly least, came the fine gentleman of Pen15. Performing for his multiple wives, Kenneth O'Neil's fingers danced across the piano keys as Howie Chen strummed both the strings of his bass, and our hearts. Alternating between drums and vocals were Anthony Traina and John DiBattista, enthralling the audience with their strong arms and smooth voices.
Suffice to say, the talent show was, yet again, a huge hit, and this time, it was for a great cause. After the show, Sam was quoted saying "it'll be bigger and better next year", certainly the case, as Sam and Gavin are graduating and thankfully won't be back next year.