by Mary Dwyer (ME '19)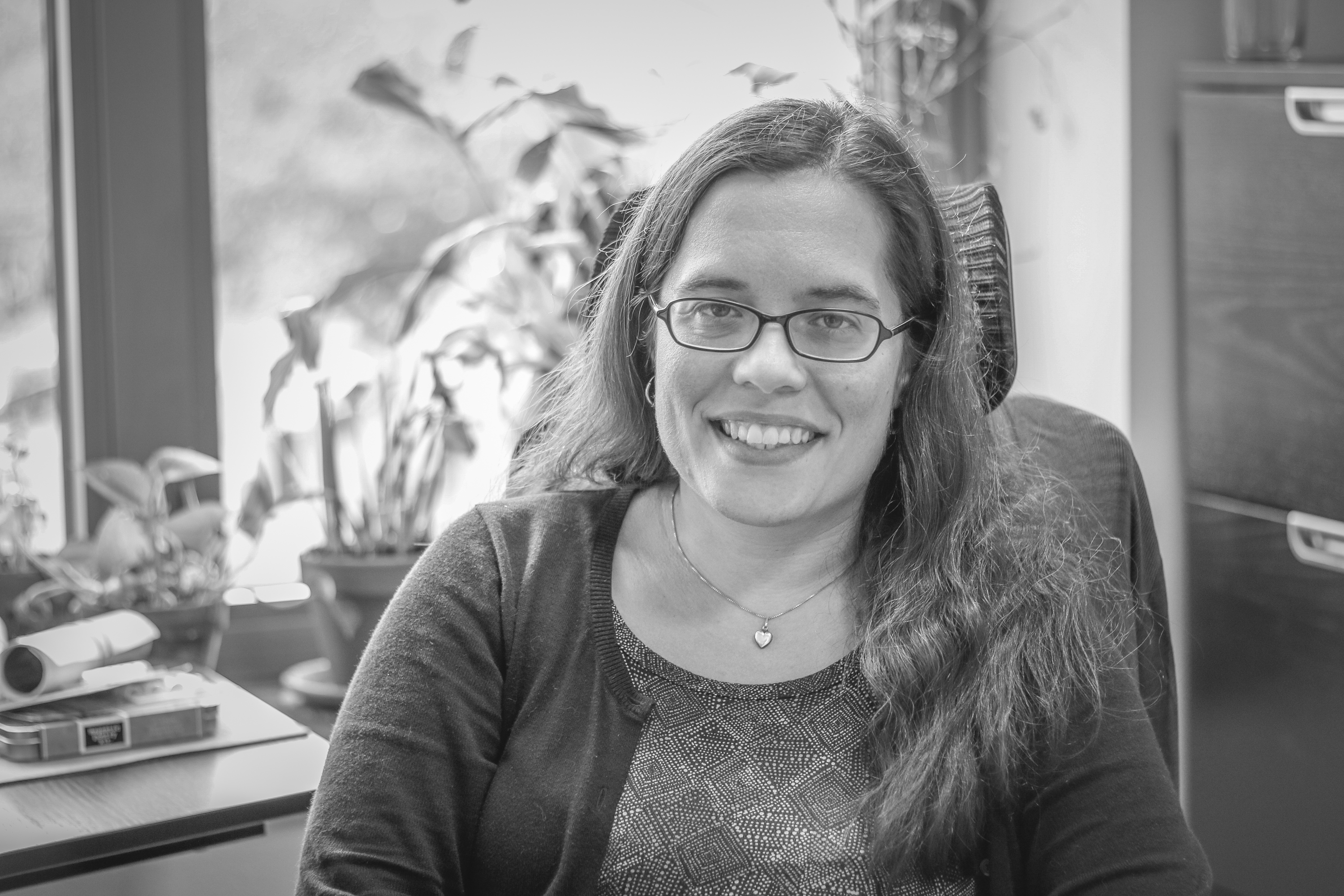 Tell us about your background and how it impacted your career path:
I grew up in Richmond, Virginia with two siblings who studied engineering. I attended Smith College where I majored in English and Psychology. Originally, I intended to be a high school English teacher but then I joined Smith's Residence Life, and my plans reconfigured. I was a Resident Director for a couple of years, and when I was in grad school at the University of Maryland College Park, I had a Grad Assistantship at UMD Baltimore County. I started working at Pratt's Residence Life in 2006. I was in charge of the first-year students, and then transitioned to the Director of Special Projects. In the spring of 2015, I was appointed the interim Title IX coordinator. I remained the Director of Special Projects, and then I became the non-interim Title IX coordinator. In both roles I became a coordinator for student diversity initiatives.
What experiences at Pratt strengthened your passion for what you do?
When I was at Pratt, I became involved in a lot of different groups dealing with policy and the revision of our approach to policy. I think it is important to recognize that everything is not going to work the same in different environments. The government issues a lot of guidance and legal policy regarding Title IX and diversity, but how we interact with the students to ensure the policies are in place varies from school to school. At Cooper, a school that is so small where everybody knows everyone, our policy coordination will be different from a place like NYU where they have entire offices dedicated to one goal. In the development of policies process in Pratt, we went through a lot of iterations to ensure that our process aligned with the students. The process should meet the needs of the people involved with it, not just what the policy dictates.
"I really think it is important,
particularly in a college environment,
that all students feel welcome,
are included, and have their rights upheld."
What brought you to Cooper Union?
I really like the idea of being able to dedicate full-time efforts to Title IX, diversity, and inclusion. My responsibilities revolve around creating a safe and healthy environment for all students and that is the entire reason I became involved in student affairs.
What are your goals at Cooper?
Right now my goals are really just to meet as many people as I can, so that I can understand what students need and want, and then develop processes to meet those needs. I have been approaching various student clubs and groups so I can meet everyone and introduce the concept of Title IX, student rights, and raise awareness about who the student body can go to if they encounter an issue. The next steps are developing more programmatic things and resources, figuring out the needs beyond Title IX because needs for Title IX are much more clear based on school policy than they are for other aspects of identity.
Tell us what you want a Cooper Student to Know About You:
I really think it is important, particularly in a college environment, that all students feel welcome, are included, and have their rights upheld. Everyone should know that they are entitled to that by being students here, and that there are a lot of people willing to help them if they are in a situation where people are not giving them all of their rights, including them, or making them feel welcome.
Any advice you would give to a Cooper Student?
There are a lot of people here who can help you and that want to help you. If you are in a situation where something does not feel right, then ask for help.
What is your favorite thing to do?
To bake. It is very relaxing, because it is very precise and methodical.
What did you do this summer?
I worked! Well, I also went to the beach with my family, on the Southern Coast of North Carolina near Wilmington. My family has been going there since I was a little kid. ◊