by Anushree Sreedhar (ChE '18)
Tell us about your education and how you ended up at Cooper.
I went to a regional parochial high school in Bergen County, New Jersey. After that, I went to Cooper, where I graduated as an electrical engineer. I found out about Cooper because my father got his masters from Cooper in the 70s. I had a choice between Columbia and Cooper, but I wanted to be at a smaller school and go to the same place my father went to. Now here we are several years later, and I'm thankful for that decision.
How did you initially join the faculty at Cooper?
I joined the EE department as an adjunct in 1997. When I was a graduate student, I started teaching in the Retraining Program for Immigrant Engineers. It was started and funded by many philanthropic organizations to help Russian Jews who had to emigrate after the Soviet Union broke up. They were brilliant people and some had multiple PhDs, but their educational background didn't translate to the workforce in the US. So this program retrained these people to have multiple skills so they can get work here; work that wasn't well below their academic credentials. A number of us who taught in this program ended up as adjuncts through a process of choice and need by the institution.
What is your current role at Cooper?
My official title is Managing Director of the CV Starr Research Foundation. Cornelius Van Der Starr was the predecessor of AIG fortune tree. He retired at that company, which eventually became AIG, and they started a philanthropic foundation involved in a number of different sectors including higher academia.
In 2006, Cooper received $10 million to fund any labs, classrooms and facilities in this building; it was a capital campaign going on at the time. I was involved on the alumni side before I started here full time. When I started, one of my first tasks was to convert any of the research efforts that were going on into one unified effort under the CV Starr name it currently has.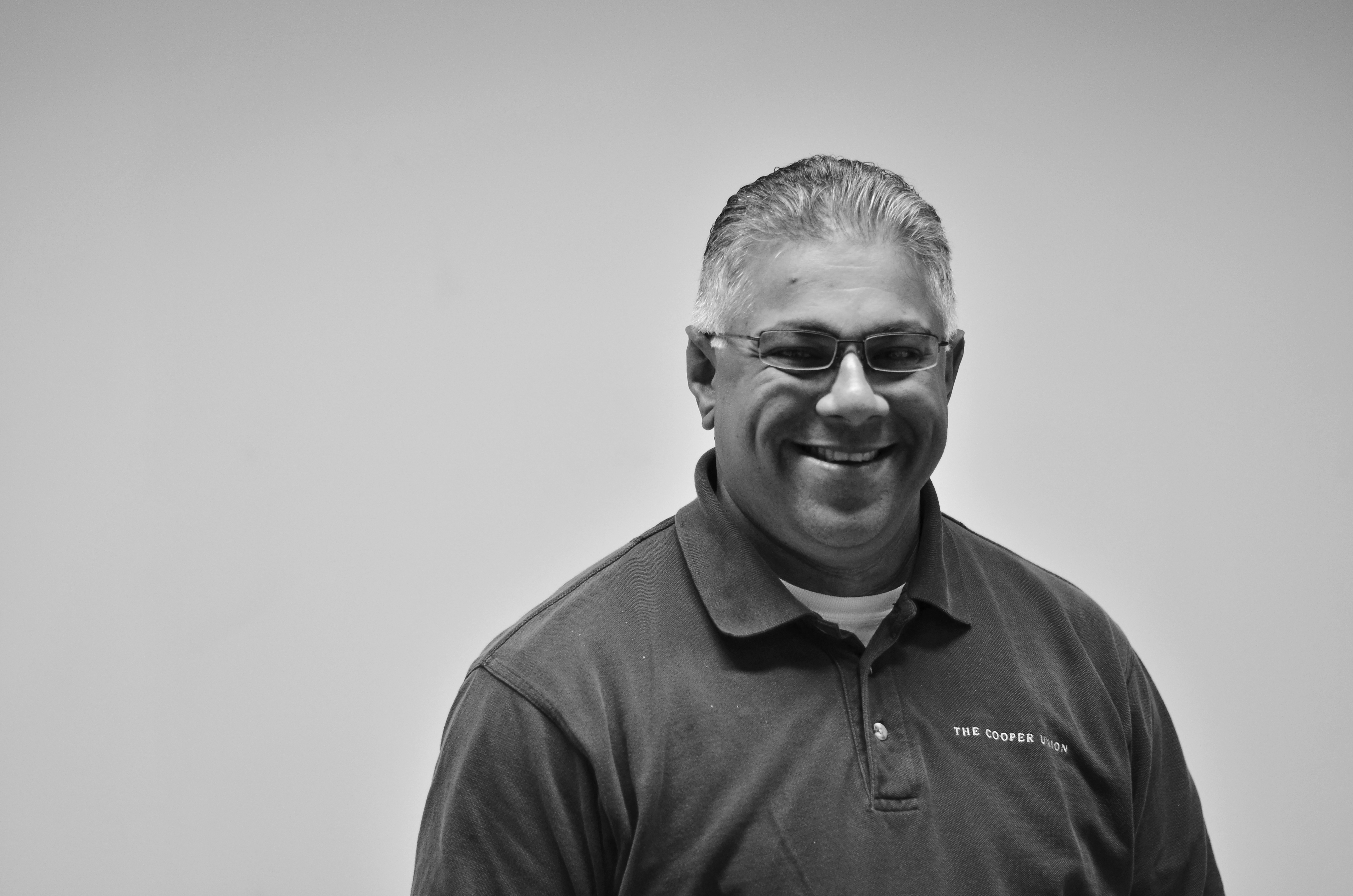 What is your favorite part about being involved in your former college?
The last couple years have been eye opening and difficult. But even with everything going on, there's something about being around young people that is exhilarating and irritating all at the same time. I'm also one of those that never really left Cooper; I was teaching and before I was a full time professor, I was on the Alumni Association's Board of Directors.
I never had the down time to figure out whether it was good for me or not, but I do know that there is something about the opportunity to help students figure out what their next best step is. You can't really beat that as a job. For me, it's one of the best parts of the institution. It's really one of the reasons that we have what we have, because each year we have an amazing set of undergraduate students that we put through the ringer day in and day out.
As a student, you were on the staff of The Pioneer, too! What was your experience at the time?
I was the business manager for two years, so when I was there we bought the first computer, (a desktop Mac) for The Pioneer. That was a big transition because we used to send everything out to be typed set, laid out, and produced. It was the late 80s and early 90s and we were spending a tremendous amount of money doing it. With the advent of desktop publishing tools, they made certain advances in the publishing arena back then. That was a fun job.
You mentioned earlier that you worked in the private sector. What was your experience like?
I finished both my bachelor's and master's degrees at Cooper and then worked in the financial services space. I worked the IT side of the space for about three years for a software company, one that provided software data and feeds to the entire financial sector. My first set of jobs ranged from running around from trading floor to trading floor to doing the little things like installing software. I then went to work for a consulting firm just as the client-server market went to the delivery of what is now the internet. We did very well and I had some stock in that company. That was my first flavor of having options.
After I got married, I went to work with two other Cooper alumni on a private venture where we all had ownership stock in the company. I wish everyone can have that experience of going to go work for themselves and pay for themselves. It is tough to be an entrepreneur, but a great path to try. That is why I invest time here in working on things like that. After that was over, I did some consulting work and I helped the college with the search that was going on for my current role.
Any closing comments?
Cooper is more expensive now than it was for people from my day, and that's painful to see. I think there is always a challenge to find a better path to make education affordable for anyone, especially for students that are bright enough and talented enough to be in a place like this. I think there are ways for us to make it better and bring that impact.
The only thing I would say is that everybody should participate in the community both during their time here and after they leave. You can't claim to be part of the community if you aren't constantly supporting it.
Time, effort, support, all those things are essential. Once we cut through all the noise of the debates, it comes down to how well we want to support our alma mater. I think it's a cop out to want a clean slate after all we went through. Then, I'm disappointed that this is the virtue of the Cooper community. If you truly felt that way, then why not do something positive to change it. ◊