Professor Kwong, the most recent hire in the civil engineering department, currently teaches a required course for civil engineering: "Engineering Mechanics."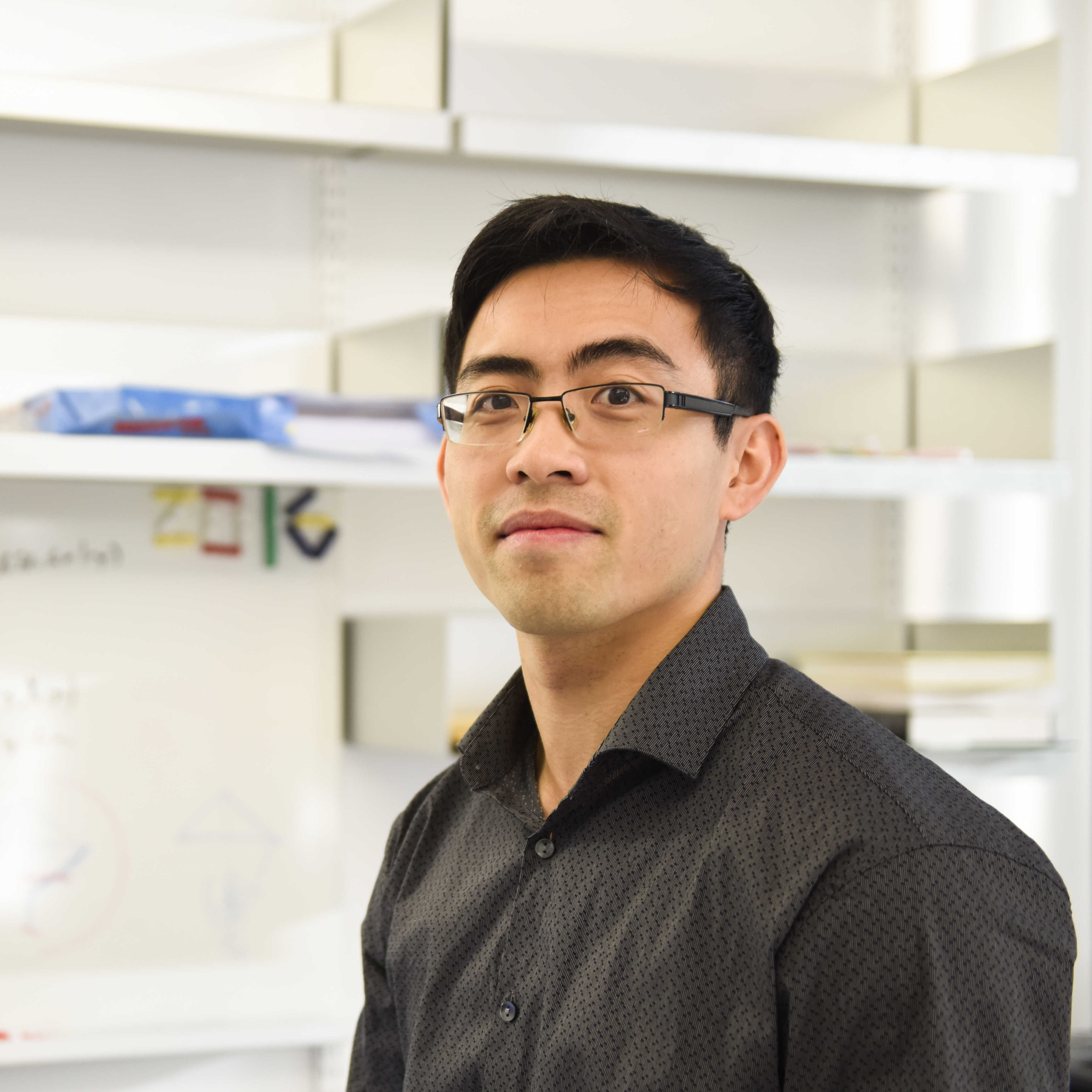 Where are you from?
I was born and raised in New York City. I got my Bachelor of Engineering in Civil Engineering from the Cooper Union in 2009, my Master of Science in Civil Engineering from University of California in Berkeley in 2010, and my Ph.D. from UC Berkeley as well.
What did you like the most about civil engineering?
What attracted me to civil engineering is being able to apply theory to reality—in particular, designing and analyzing our infrastructure. It's that middle ground between pure mathematics and pure engineering construction.
What is it like to be back at The Cooper Union having attended as an undergraduate?
It's definitely refreshing. Many things are familiar, but at the same time, many things are new. When I attended Cooper, I took my classes in the old engineering building, so this is my first time actually working in the NAB. It's also interesting and new to be on the other side as a teacher instead of a student. The core structure of Cooper as an institution is still familiar. Like current students, I needed to take physics and math during the first two years before diving into civil engineering.
Since you left Cooper, what have you done in the Civil Engineering field?
I attended graduate school and strove for both depth and breadth in the field. For depth, I took as many classes in structural engineering as I could in Berkeley—mechanics, analysis, design, etc. Then I branched out by learning about other topics such as statistics, seismology, earthquake engineering, etc. Getting a Ph.D. revolves mainly around solving one difficult problem, which takes an uncertain amount of time. I finally had a breakthrough with the problem I was solving about halfway through my graduate studies. After I solved it and got my Ph.D., I stayed as a lecturer at Berkeley for a year before coming back to the East Coast. It was always my goal to come back to Cooper ever since I left New York. After I had a conversation with Professor Jameel Ahmad during my senior year, I realized that my personality and interests are compatible with those of an academic. Since then, I did whatever was necessary to join academia.
How was life on the West Coast?
Very different from the East Coast. Like all experiences, it had its pluses and minuses. The weather is more or less stable which is a plus because I needed fewer resources to survive. I didn't need to look into air conditioning or heat bills because the weather was never as extreme as it is here. Also, I lived right on campus so commuting was not an issue. If I want to live on campus in Manhattan now like I did in California, I would have to pay much higher rent. I'm thankful that I didn't have to worry about rent in California. These luxuries permitted me to focus even more on my graduate studies. However, the biggest benefit of living in the East Coast was that all of my family and childhood friends are here. Leaving them behind for the West Coast was very hard and I'm glad to be back.
What did you miss most when you left Cooper and New York?
I definitely missed my family and friends, but I also missed the lifestyle unique to New York. Like the quote goes, "live in New York City once, but leave before it makes you hard, and live in California once, but leave before it makes you soft." I missed the busy, aggressive lifestyle that we become a part of here.
What do you enjoy doing in your spare time?
When I attended Cooper, I really enjoyed playing handball. I picked it up as a child in NYC and I actually started the Handball Club at Cooper. The torch had been passed down several times, but last time I checked, the club is currently inactive. I still play handball on occasion when I'm not in class. I also participated in the Culture Show as a student here—I was in the Hip Hop Club, the Martial Arts Club, and the Step Team, which was a big deal back then. Believe it or not, reading textbooks is also one of my favorite pastimes. I'm more interested in learning about topics from textbooks than from, say, a novel or magazine.
If you were to come back to the Cooper Union as a student again, would you do anything differently?
I don't think I would do anything differently. I had a great time when I was here and I enjoyed almost every aspect here. What I liked the most is that I had a good balance of hardcore, challenging schoolwork and stress-relieving extracurricular activities. I also had good friends in other disciplines outside of Civil Engineering.
Would you like to comment on your position as the first hire in the civil engineering department in 25 years?
I'm glad to be here, but I think the most important part of me being a professor here is trying to teach, guide, and inspire students as best I can. Teaching well is difficult and challenging. In my opinion, it is important to understand where students come from and then help them progress along the way. I think I bring that to the table since I was a student myself here not too long ago.
Any advice for our readers?
Students: believe in yourself and trust your gut; work hard and strive for excellence and you can achieve anything you want. ◊