By Kavya Udupa (BSE '19)
Artwork by Zekiel Maloney (Art '20)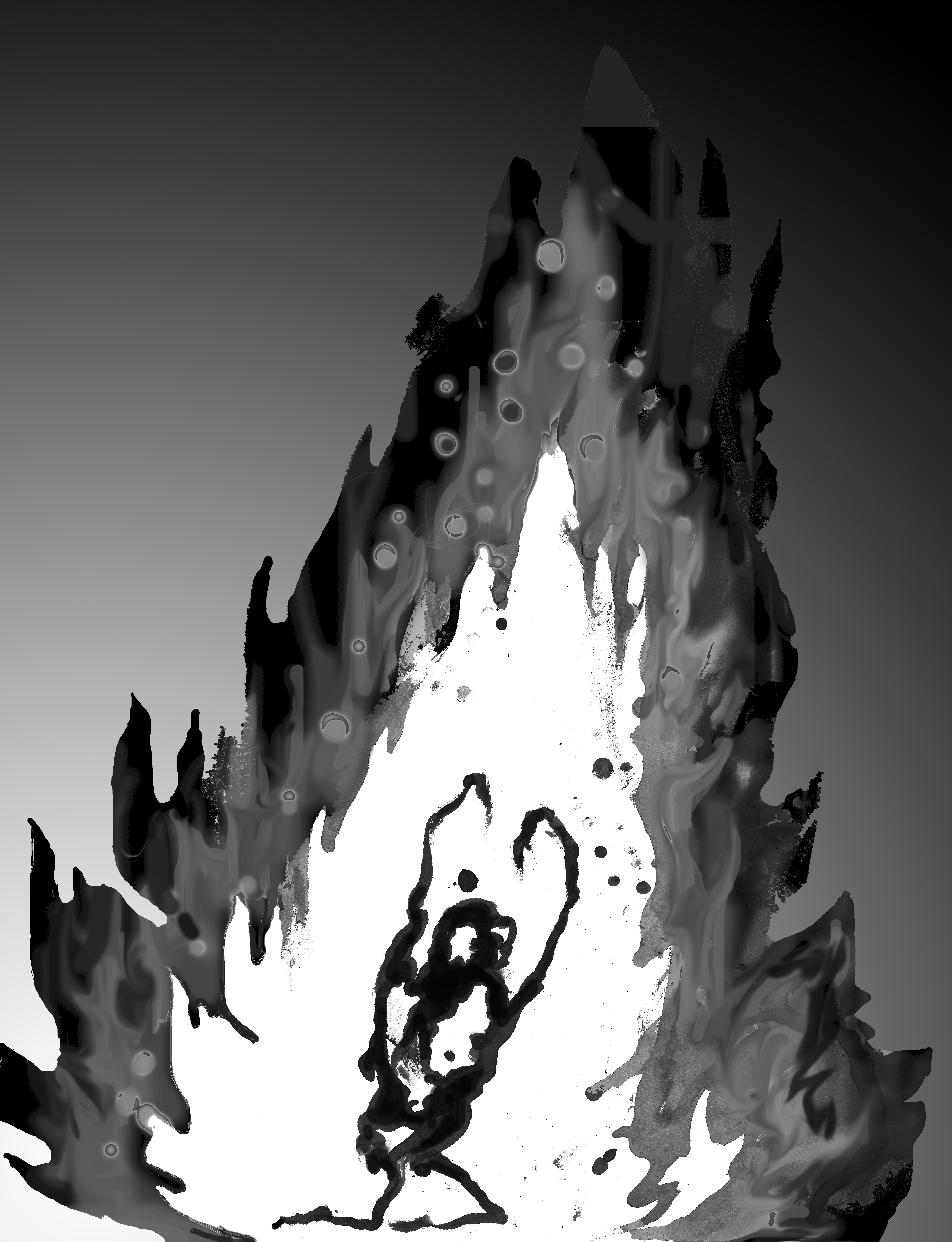 It's common knowledge that students at Cooper have it rough. Almost twice as many classes per semester than expected at majority of the colleges in the United States can attest to that. It definitely takes a certain kind of student to succeed here, but how does our mental health play a factor in that? Are Cooper students better at handling stress than students at other colleges? Do we just get used to the intense environment here? And most importantly, why does no one talk about students' mental health?

People may not want to admit that they might not understand what they are feeling or what they are experiencing.

Social stigma plays a huge role in this lack of conversation. Many think of depression and mental health as signs of weakness and, consequently, are afraid to talk about their problems as they are afraid of what others might think of them. A lot of students simply don't know who to talk to. Friends from college may be experiencing the same thing and they don't want to be judged for appearing less than perfect. Friends at home simply may not be able to relate and students don't want to burden their parents. At times, it may seem like students have no one to reach out to.
But that is not actually the case. As many of you may know from campus-wide emails, Cooper offers weekly open appointment counseling sessions. There are two counselors who meet with students and some find these sessions incredibly helpful. Going to these appointments help students realize that what they want to hear is not necessarily what they need to hear, and this realization helps them figure out exactly how to overcome their problems.
Taking this first step and making an appointment can be the most difficult part of going to counseling. Only 211 students of the entire student body went to an appointment in the 2014-2015 academic year. Since counseling was offered, only twenty percent of Cooper's student population actually went to counseling, and though this may seem like a large percentage of the student body, it isn't. So many more students want to go but simply don't for numerous reasons.
Some don't go simply because Cooper's counseling sessions are not based on a recurring schedule. Cooper does not have a licensed medical center and as a result, cannot offer long term therapy. Generally, a student is limited to about three appointments before being referred to a
licensed therapist.
Also, counseling, like mental health in general, has a stigma as well for similar reasons. Many students decide to go to counseling but then talk themselves out of it because there is an fear that going to counseling means there is something wrong with them. People may not want to admit that they might not understand what they are feeling or what they are experiencing
This feeling is not exclusive to just Cooper as mental health of students has become a topic of conversation in schools nationwide. In response to a drastic increase in suicide amongst students, institutions like the University of Pennsylvania have started to reexamine their stances on mental health on campus or have launched efforts to create safe spaces for students. UPenn recently started a peer counseling program called Penn Benjamins where students can talk to student counselors about their problems. In 2003, a group called Active Minds was created at UPenn to raise mental awareness, and now there are over 400 chapters of Active Minds at both colleges and high schools alike.
Cooper is a unique college that prioritizes our education; there's simply not enough space or funding to pursue expanded health services. There is no on-campus health center that can treat for mental health or basic physical health care needs such a center requires a large staff and infrastructure, both of which Cooper, at the moment, cannot provide.

Ultimately, as students, we must realize that we are not alone.
That does not mean Cooper is not actively trying to further mental health awareness. Dean Chris Chamberlin stated that "we are currently searching for a full-time student care coordinator and counselor who will work in our office" as currently, both counselors at Cooper are independent contractors. Hiring a full time counselor at Cooper "should allow us to provide a more integrated and consistent level of support." There has also been conversation about adding a mandatory mental health awareness or stress management workshop in orientation events.  This would be similar to the sexual assault workshop added to this year's orientation but nothing is in the works yet as the first priority is to hire a fulltime counselor.
Ultimately, as students, we must realize that we are not alone. As clichéd as that may sound, it is important to understand that all of this stress that surrounds us is fleeting. Do not be afraid to open up and talk to someone about what you are going through because doing so will improve your wellbeing.  ◊