by Robert Godkin (ChE '18). Photos by author.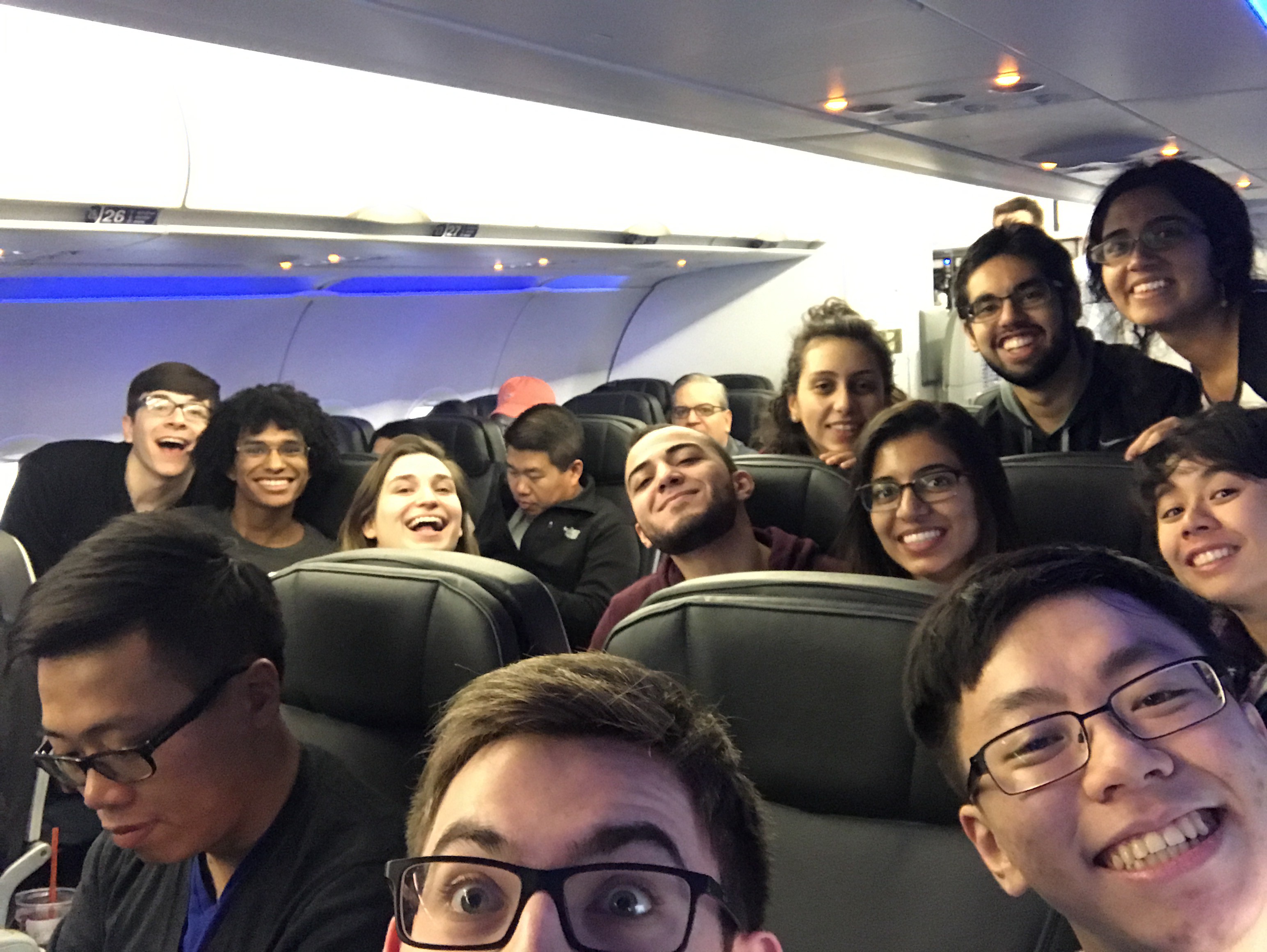 From November 11-14, the American Institute of Chemical Engineers hosted the annual Student Conference in San Francisco, where students studying chemical engineering were able to attend presentations, learn more about the field, and compete in the annual world-wide Chem-E-Car competition. It was truly an amazing experience, and witnessing the collaboration and organization from the hosting school inspired everyone who attended. With the help of the Career Center, Cooper ChemEs were able to fly out and participate in the student events.
After arriving in San Francisco, Cooper students explored a bit of the city and met some of the hosts of the Conference.  The weather complied with the event, and allowed for everyone to take in the sights near Fisherman's Wharf, Lombard Street, and of course, the Golden Gate Bridge. The conference involved back-to-back days of lectures, presentations, and student events. Some of the highlights included talks on process safety in the chemical engineering industry, topics on particle technology involving solids handling, as opposed to standard fluid handling, discussions on processes of brewing, and new methods of energy efficiency. Though Cooper did not advance to the national Chem-E-Car competition, an event where student teams build and design chemical reactions to fuel a car to move a designated distance, students went to support and cheer on some of the other teams in participation.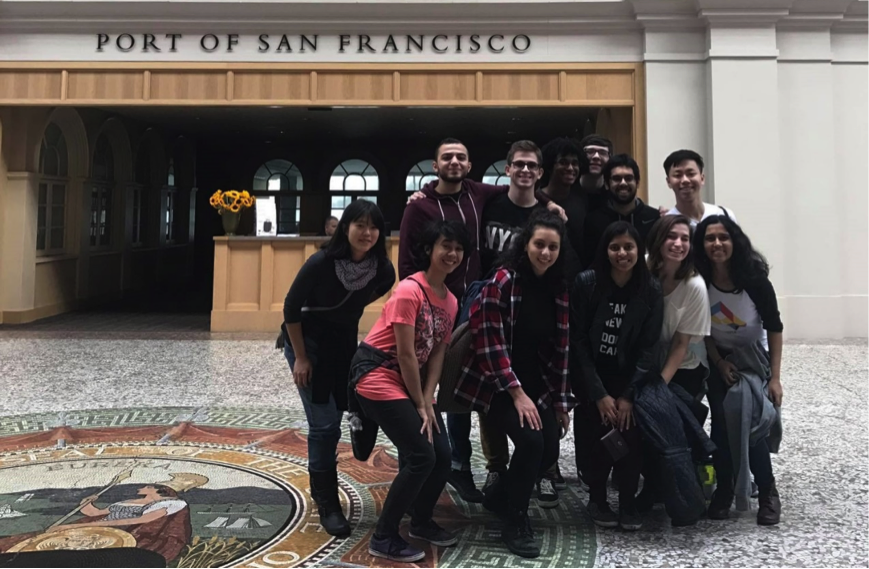 Additionally, students were able to attend the AIChE career fair, where many companies and graduate school were in attendance. Because of the large ratio of students to employees, the lines were long, but students were able to speak with representatives from Chevron, Honeywell, and more companies. Following many of the events, Cooper undergraduates met up with some of the ChemE graduate students, alumni, and professors! Professors Davis, Lepek, and Maidenberg met with Cooper students, and then stayed for the professional AIChE conference for the remainder of the week. ◊