by Juan José García (Art '20)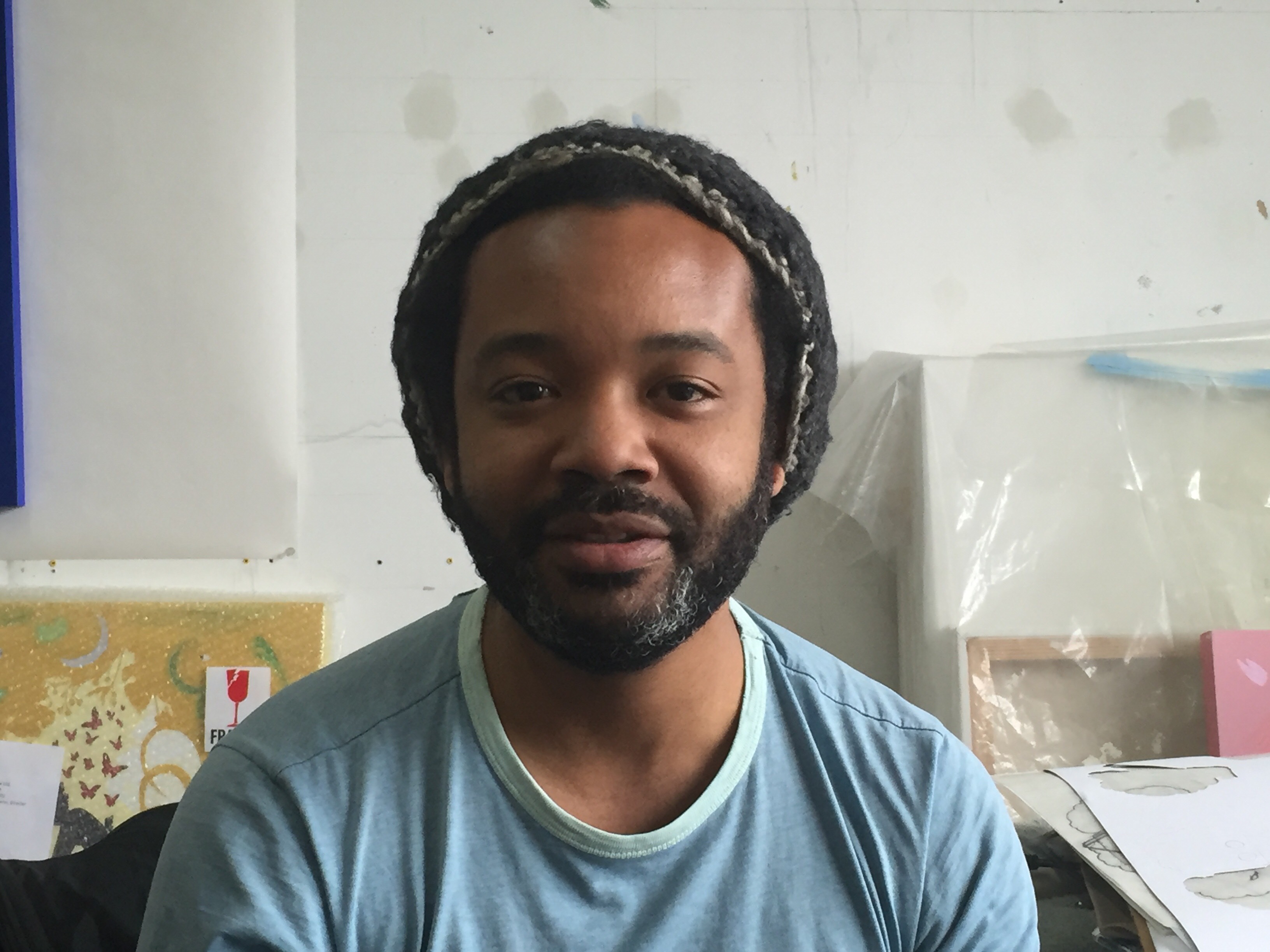 Could you tell us about your background?
I was born in Hollywood, Florida but my family didn't stay there very long after I was born. I grew up in the small rural towns of South Jersey. I went to a public high school in Bridgeton, NJ where I ran cross-country and middle-distance track. I came to Cooper Union as a student in 1995 and graduated in 1999. After Cooper, I got my MFA at Temple University's Tyler School of Art in 2001. I hung around Philly for a year with my cohort of MFA's and sold tickets at The Philadelphia Museum of Art. Eventually, I wiggled my way to the education department and worked with young children at the Mural Arts Program as I had developed some baseline teaching skills in Cooper's Saturday Program. I kept myself afloat by doing art residencies that gave full or partial financial assistance such as the Skowhegan and Studio Museums in Harlem. I began showing my work around New York in 2004. By 2007, I had gallery representation, I was an adjunct professor at Cooper, and I taught courses at UConn Stamford. This was the juggling act until 2009 when I started teaching full time at Yale. During my time at Yale, I kept a studio practice going and was fortunate to exhibit at some major institutions and have a few solo shows at the Susan Inglett Gallery all while commuting between NYC and New Haven.
How did you arrive back at Cooper?
After teaching at Yale for 6 years I was really ready to be in one place. I saw that Cooper was hiring for tenure track positions in the School of Art, which I think was a big moment not only for me but for Cooper as well. I knew that whether or not I got the job, good things were happening at Cooper and I gave it a shot. I'm here!
Explore every idea good or bad.
Talk about your failures as much as your successes.
Learn a useful skill.
How do you perceive the difference of the art context at Cooper between "then" and "now"?
Well, I think like any art school, the art context is in many ways affected by the larger art context, at least from the standpoint of critical conversations being held. In 1995 the major gallery scene was SoHo. There were way less galleries in general. The New Museum was in an old building on Broadway and would show artists you didn't see in major museums or galleries. Exit Art still existed and it held down the fringe. By the time I graduated in 1999, Chelsea was slowly becoming an art destination and there was funky stuff happening in Williamsburg with no baby strollers around. Williamsburg was pretty much invisible to the art market.
At that time, I believe painting was in its third dead-alive state and critics started talking about "conceptual painting," that was, after a recent discussion of "bad painting." The internet was a new beast and video and installation art were becoming more mainstream and gaining new theoretical frameworks, perhaps more than in a previous generation. Back then, it was sort of bad to talk about "identity politics" and "multiculturalism' in mixed company. People talked of "culture wars," which I always felt was such a negative term. What we were seeing of course was an all-out revolution in the arts where women and people of color were defining space in the art market and discourse for challenging Western patriarchy. Art was in a breakthrough stage.
Now many of these things are mainstream, but not without detractors in criticism. Language has changed. Art fairs are a thing. Galleries are as big as museums. SoHo seems like a weird place to go see art. You can see great art shows in the Lower East Side. Technology has drastically and quite intimately been integrated into our everyday reality. It has had a profound effect on art and social space and students are in tune with this. Art school facilities have adjusted. Painting continues its zombie apocalypse now joined by art, critical theory and history,things that have all been deemed dead and resurrected. We should consider art after Jay-Z's "Picasso Baby."
What advice would you give to current students in the art school?
Explore every idea good or bad. Talk about your failures as much as your successes. Learn a useful skill.
What would you like your students, as young artists, to take away from your class?
That what we do as artists is different than what critics, curators, historians and gallerists do, but altogether it's an influential echo chamber. Create your own echo chamber of perspectives with your peers and test them out while you have this time in school. Understand the difference. Develop a community.
Tell us a little bit about what you like to explore in your art, and about any current projects in the works.
I'm interested in the Black presence in painting. My narratives are about visibility and historical erasure. I like the figure. Male figures that are made of small pieces of natural debris that shift, pile and disperse as a condition of being. This is kind of like autumn leaves piled on the lawn. I cut pieces of flora out of this black velvet paper I've had lying around for some years now. I paint and collage in body parts. I'm showing two now at the BRIC Biennial which is becoming our central Brooklyn community hub.
"Black Pulp!" is a show that I curated with Mark Thomas Gibson and it shows a history of African-American printed matter alongside contemporary artists such as Kerry James Marshall, Trenton Doyle Hancock, Kara Walker and Ellen Gallagher. Lots of printmaking and paper ephemera such as zines, comics and more! ◊
Note: BRIC Biennial is located at 647 Fulton St. The show "Black Pulp!" is at the International Print Center New York, 508 W 26th St. 5FL until December 17.