by Matthew Grattan (ChE '19), Pranav Joneja (ME '18), Kavya Udupa (BSE '19)
This past Thursday, The Pioneer editors spoke with President-elect Laura Sparks about her priorities as president, her first impressions of Cooper, and the role that Cooper Union can play in the immediate community and even the broader world.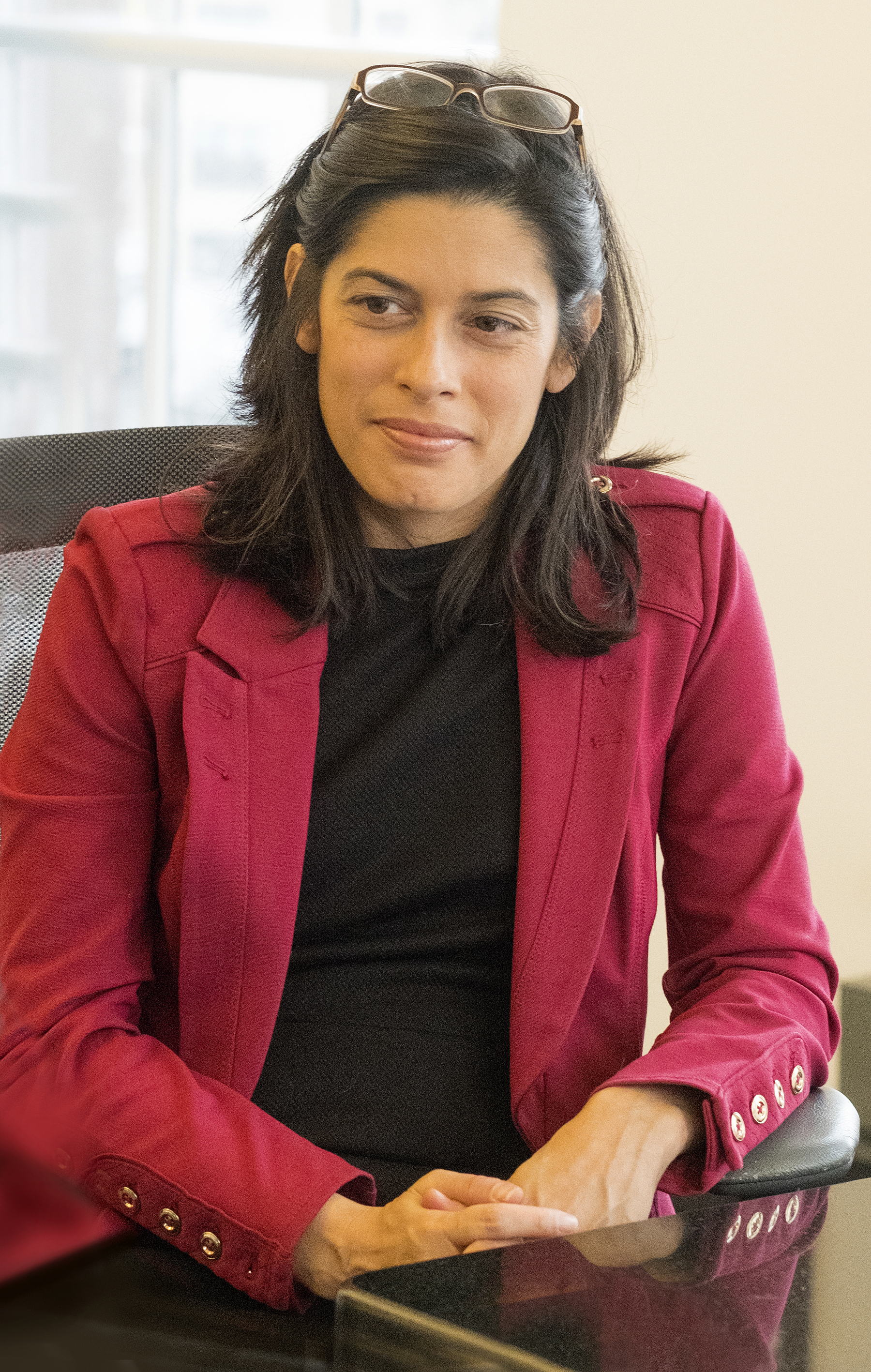 On Presidential Priorities
Upon entering office on January 4, 2017, Sparks' priority is to listen and learn from the Cooper community. She's already visited campus multiple times to talk to students and administrators alike as she wants a deeper understanding of not only the challenges that Cooper faces but the culture of the institution as well. Embedded in this priority of listening and learning is understanding the financial picture of the university.
Sparks realizes that to bring the institution back to free tuition she needs to understand the "depth and breadth of the challenge" and work with the Cooper community to create a vision and plan for the future. Bringing Cooper back to the 100% scholarship model is a central component to her plan but Sparks believes that "Cooper is about so much more than that." To her, Cooper is a "platform for progressive change" and the education and preparation of the students to be successful after college all need to be proper considerations for this long term strategic plan.
So, the first twelve months of Sparks' presidency will be primarily focused on putting this plan together while ensuring that it models what Cooper strives to be, "highly engaged, collaborative, and with spirit of progress."
"Institutions have a role to play in correcting social injustices. The Cooper Union has an opportunity
to set an example for how this can be done."
On DACA and Social Justice
Last week, Acting President Bill Mea and President-elect Sparks jointly sent campus-wide email announcing Sparks' signature in support of Deferred Action for Childhood Arrivals.
DACA is an immigration policy enacted by the Obama administration in 2012 that allows undocumented immigrants who meet a certain set of requirements to legally work or obtain an education in the United States. Considering the post-election political climate, DACA appears to be at risk of being repealed by the incoming Trump administration. The petition—originating at Pomona College in California—has been circulating among institutions of higher education and carries over 450 signatures from the heads of public and private colleges and universities.
Sparks felt that Cooper "can and should do a lot" as she believes that though the university is historically known for being focused on the education of the students, it should play a role in the broader community especially after the recent presidential election. According to her, it is important to think as a country about how we engage in civic discourse, and "The Cooper Union has an opportunity to set an example for how that can be done in this country."
Though it was perhaps a bold move to speak for the entire institution before taking office, Sparks felt there was broad support among the Cooper community after speaking with Mea, Dean  Chris Chamberlin, and others. According to Sparks, "it is important for us as an institution to stand up for what we believe in and to make sure most importantly that our students and broader community feel supported." Sparks and Mea both intended to sign the statement, but only one signature per school was permitted.
Signing the DACA letter followed from Sparks' view that "institutions have a role to play in correcting social injustices." Cooper Union's history as a place of social change resonated with "my background, the experiences in my own career, and what I hope for Cooper going forward," said Sparks.
Sparks' sense of social justice and the role that institutions can play in furthering it stems from her time at Wellesley College. Taking classes in both economics and philosophy fostered "an entirely new way of looking at the world" while also encouraging conversations about personal beliefs.
"How can we be a model for rigorous education that's high quality, that's accessible, and that's dynamic?"
On Her Perceptions of Cooper Union
As part of her presidential transition, she has begun working with administrators and speaking to faculty. She has also met many students by attending a community gathering open to all students as well as a reception event for scholarship recipients.
When asked how her perceptions of Cooper have changed, she said, "I actually haven't been that surprised, and in some ways that's what is surprising." She also spoke about her perception that Cooper has a very strong culture, even though that culture is difficult to decipher sometimes.
To her credit, Sparks really is aware of the current situation at Cooper. She acknowledges the Presidential Search Committee for giving her an accurate representation of Cooper's affairs. She answered, "I think they did a great job of making sure the candidates understand the place."
On the Board Meeting in December
Sparks will attend the Board of Trustees meeting scheduled for December 7. She is expected to update the Board about her presidential transition, providing comments and observations about her reception while also seeking feedback from the Board.
Other items on the agenda include meeting requirements set in the Consent Decree as part of an agreement to terminate litigation. In simpler terms, when the Attorney General brokered a deal to end the lawsuit, there were some stipulations that must be met by certain dates.
In particular, the Consent Decree requires that "all Trustees who served on the Board as of October 6, 2006, shall have their terms expire as of December 7, 2016." In effect, this means the current Chairman of the Board, Richard Lincer, will be forced to step down. Sparks comments on this change in Board leadership: "The Board, after it makes its appointments, will let the community know. In my experience in working with the folks that I expect to be in leadership positions after the 7th [of December], I'm very pleased. It's been a highly productive working relationship and I think it will have a good outcome."
Another requirement of the Consent Decree is a report produced by the Board's Free Education Committee for the Attorney General. As written in the Consent Decree, the next progress report is due on January 15, 2017, and will update the Attorney General on the progress towards "returning Cooper Union to a sustainable, full tuition scholarship model." Sparks: "I've been in discussion with the Chair of the Free Education Committee and getting up to speed with the budget cuts that have been made and others that are proposed." ◊