By Camille Chow (EE '19)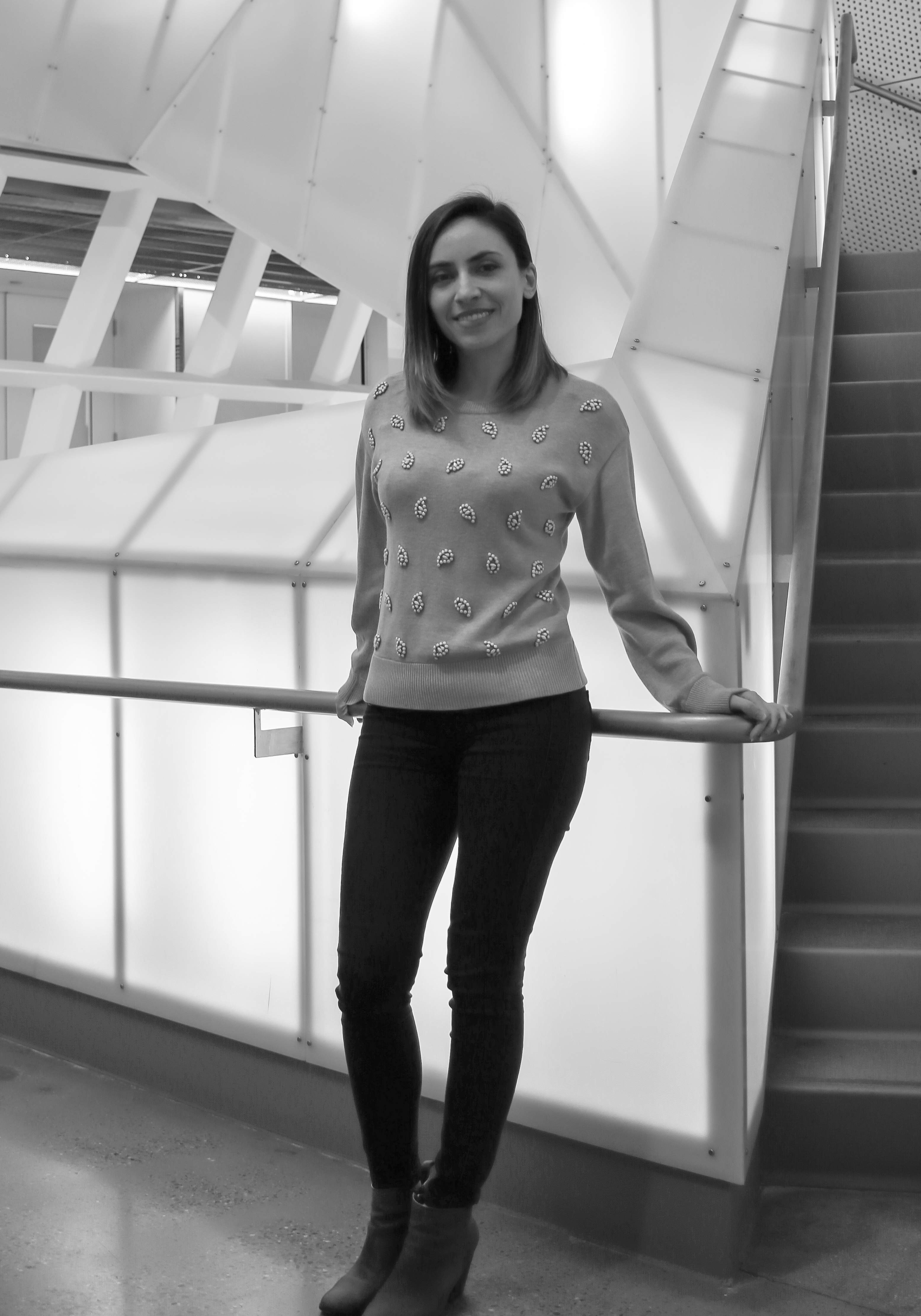 Where are you from?
I am from Nazareth, north of
Israel. Right after I finished high school, my family moved to Las Vegas so, to some, I am also from Vegas.
What is your educational background?
I have a Ph.D. in electrical engineering and a master's degree in applied mathematics from the University of Nevada, Las Vegas.
How did you end up teaching at Cooper?
Upon graduation, I was faced with a decision to make—whether I wanted to pursue a career in academia or in industry. I thought taking some time to explore and work in different areas would help with this decision. The following year, I worked as a fellow at different research centers, which is how I ended up in New York. By that time, I had decided that I want to be in academia. I cannot recall how exactly I heard about Cooper but I guess when you live in the city the name comes up. I researched the school and it seemed consistent with what I had in mind in terms of where I wanted to work. Luckily they had an open position, so I applied.
What do you think about the Cooper community so far?
Cooper has a unique environment, at least compared to the other academic institutions that I have experienced. I enjoy my interactions with both colleagues and students alike. The level of involvement of alumni long after their graduation is remarkable. Even if they end up going to other schools for graduate studies, the alumni seem to identify with Cooper the most. I think this says a great deal about the culture at Cooper.
I understand that you taught at SUNY Maritime before coming to Cooper, are there any differences?
SUNY Maritime is a specialized school and most students are generally interested in careers related to the maritime industry regardless of the engineering field pursued. This meant that some of the material taught had to be geared towards maritime-related applications.
What do you do outside of teaching?
Outside of teaching, I work on my research. I have been researching topics related to Intelligent Transportation Systems (ITS) since I was a graduate student. My most recent project is related to Bluetooth and Wi-Fi detection of pedestrians for the enhancement of transit systems.
What are some of your non-academic interests?
Food has been a constant interest of mine. For instance, I become obsessed with finding the best cannoli or cupcake or pizza in town. I enjoy music that I do not necessarily understand, especially fusion of traditional, classical, and modern music. Lately, I have been also interested in improv theater. Politics is another interest, though I do not like to discuss it.
I understand you are currently the only female faculty member of the electrical engineering department. Has that had an impact on your teaching experience at Cooper?
It is unfortunate to say this; however, being in engineering, I am used to being one of the very few or sometimes the only woman in the room. It definitely makes people curious about how I ended up in the engineering field, which is strange because I never wonder why my male colleague is an engineer. It makes me feel like I must have an interesting story for them instead of the plain old "I'm just good at math and science." I do occasionally wonder how my work environment could have been different if I had more female interaction but whether or not this has an impact on my work is hard to determine.
At the beginning of my career, faced with skepticism, I found myself becoming slightly concerned about whether I needed to seem more "tough" to get credibility but soon after I realized it is too exhausting to worry about that, so I just started pretending that the skepticism does not exist. After all, tough comes in many forms and women are very good at being tough but with grace. That being said, I always found individuals at various institutions that are very supportive of women and very serious about increasing the number of women in STEM fields. Cooper is one of them. ◊