By: Gabriela Godlewski (CE '19)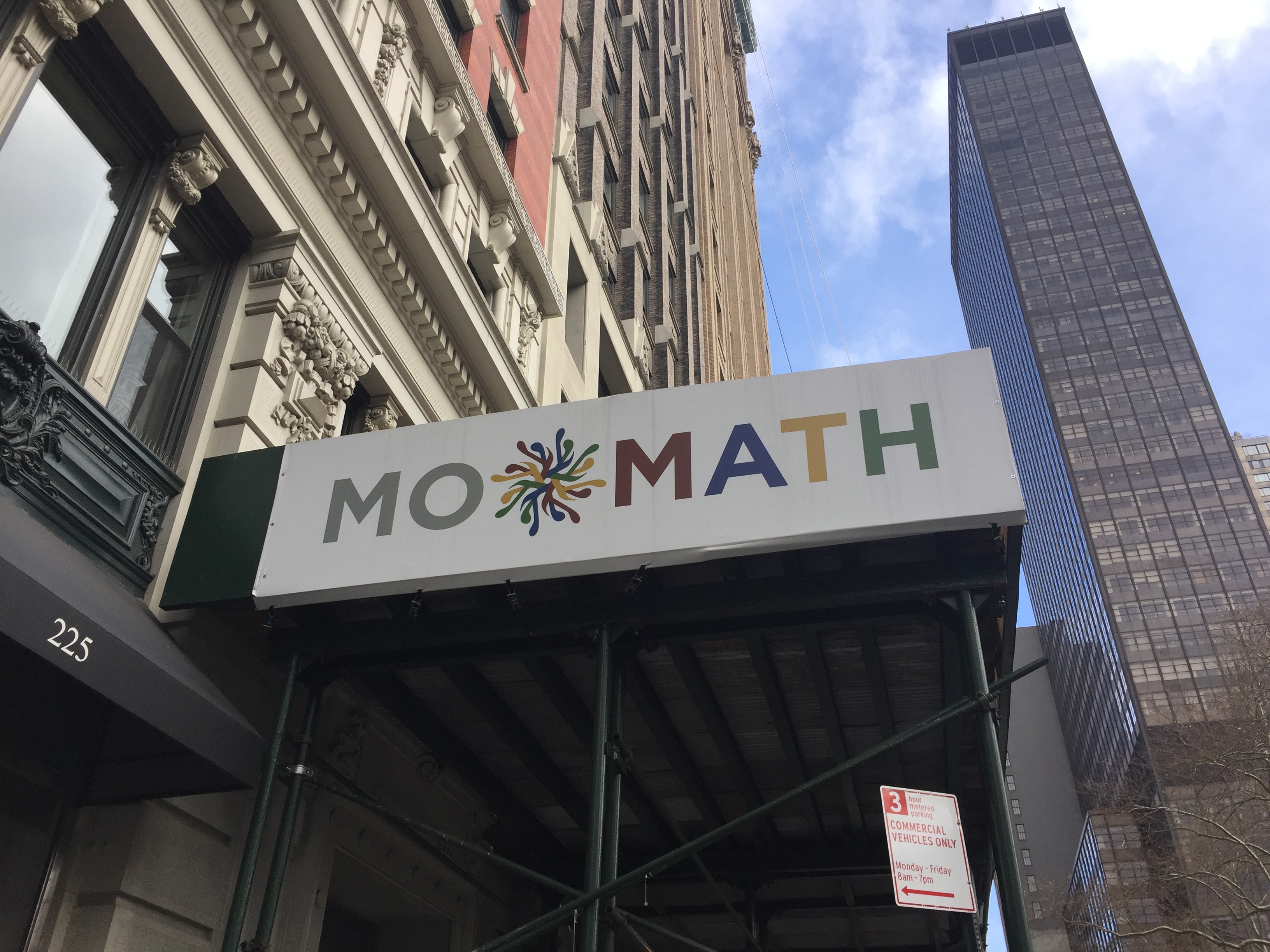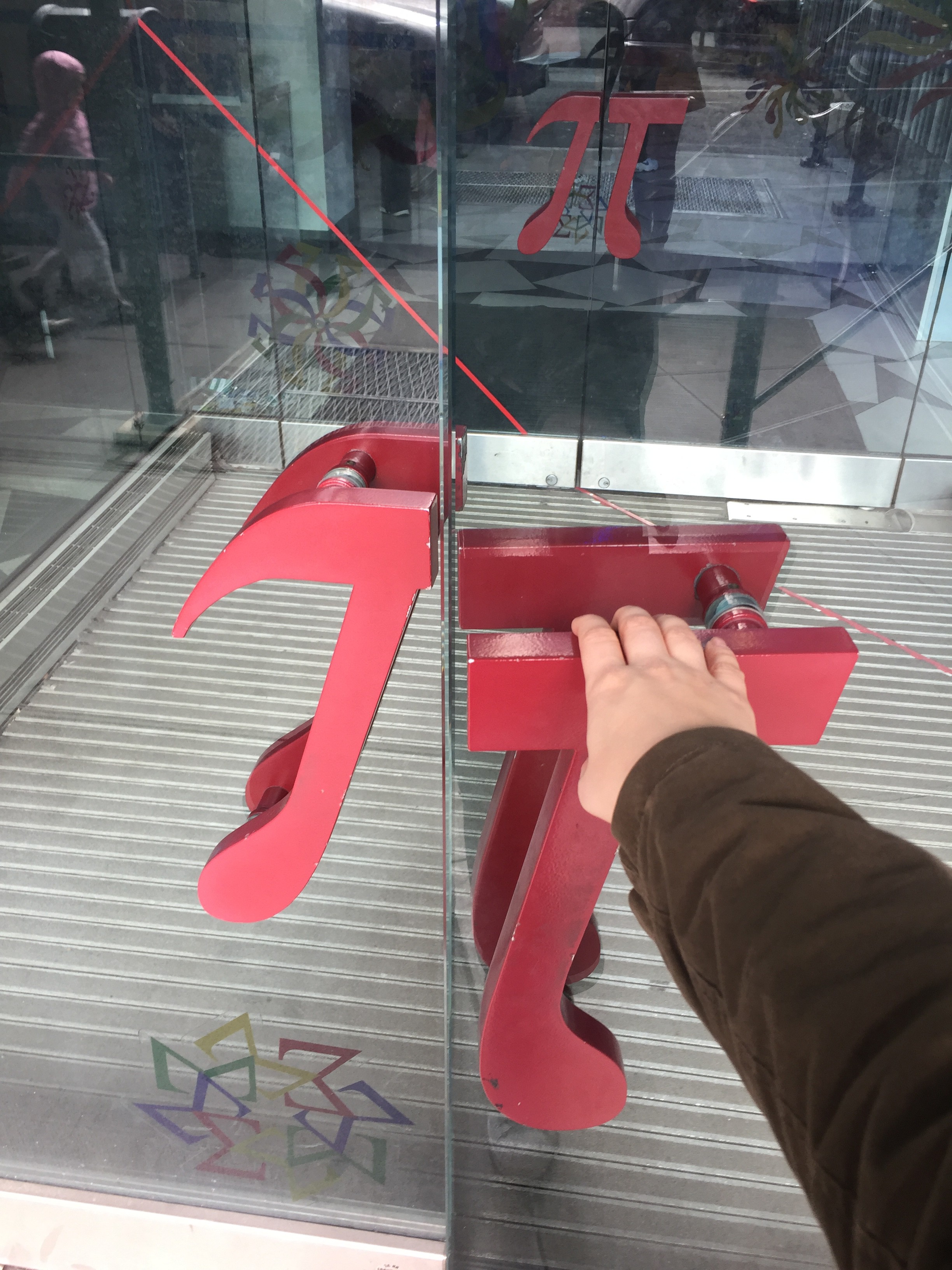 A trip to any museum is always a fun time. In most museums, the fun comes from the peace of exploring exhibits and learning about different forms of art or past events from an objective stance. Then there are the museums that require you to delve directly into the exhibits, learning and exploring exhibits through interaction, a category in which The National Museum of Math falls into. Located in the Flatiron District in Manhattan, The National Museum of Math, popularly known as MoMath, consists of two floors demonstrating many different mathematical concepts in fun and creative exhibits dedicated to teaching math through immersion.
The opening of MoMath was in response to the closing of the Goudreau Museum of Mathematics in Science and Art. It was the only museum dedicated to math in the United States of America. Unfortunately, due to lack of funding, the Gourdreau Museum closed in 2006. A group of interested parties (the "Working Group") met in August 2008 to explore the creation of a new museum of mathematics — one that would go well beyond the Goudreau in both its scope and methodology. The group quickly discovered that there was no museum of mathematics in the United States, and yet there was incredible demand for hands-on math programming. The group, led by Glen Whitney, began work to create a new math museum, and MoMath, the National Museum of Mathematics, opened its doors in 2012. Since then, the museum has been entertaining and educating people of all ages in complicated mathematical concepts, including, but not limited to, curvature, cross-sections, and the Mobius strip.
As an engineering student trained in calculus and physics, the MoMath appealed to me in that it was said to show exhibits that demonstrated many familiar mathematical and physical concepts. Tired of the 2D, non-immersive illustrations in Thomas Calculus, 12th Edition, I decided to pay the museum a visit and see the exhibits for myself. I was hooked from the moment I opened the pi-handled doors. Inside was a colorful playground of exhibits that drew me in immediately. In the very center of the first floor was a racecar track in the shape of a Mobius strip, demonstrating how a seemingly two-sided surface is actually one whole surface.
Next to the racecar track was another exhibit where you could ride two tricycles with square wheels on a track made up of catenary curves. Sound impossible? The tricycles were specially built so that one side of the square wheel was equivalent in length to the arc of the catenary curve it was riding over, showing the creativity and endless possibilities of math. These were only two exhibits out of many, with each exhibit demonstrating a new, formerly difficult concept in a simple and creative way.
My personal favorite was a sculpture made up of colorful spheres connected to each other. If you touched a sphere, it glowed and played a note or a chord, harmonizing with any nearby spheres you touched after. The math and robotics in these cool and immersive exhibits was as impressive as the simple physical demonstrations of everything Professor Vulakh taught me before.
Overall, my trip to the MoMath was very enjoyable. I liked seeing the museum I've heard so much about firsthand. It was also fascinating to see how much thought and creativity was put into each exhibit in order for all of them to flawlessly demonstrate a different mathematical concept as simply and as pleasantly as possible. However, despite the fact that I was enjoying myself and that I was surrounded by people of all ages, the exhibitions were designed more for children. Although I did have fun, such a museum would be made more enjoyable accompanied by friends who like both math and fun. I recommend this museum as the perfect study break with friends. It's a nice walk or short train ride away, and you're not wasting time there as you're simultaneously learning and having fun.◊
Corrections (March 12, 2017): There were some inaccuracies about the history of MoMath, which have been amended. Also, the tricycles do not ride on cylinders; they ride on catenary curves.