By Olivia Heuiyoung Park (ME '19)
East Seventh Street hosts a plethora of small shops and stores, each one boasting its own unique traits. This issue, I visited Butter Lane Cupcakes, a compact store filled with laughter and the sweet aroma and warmth of freshly baked goods.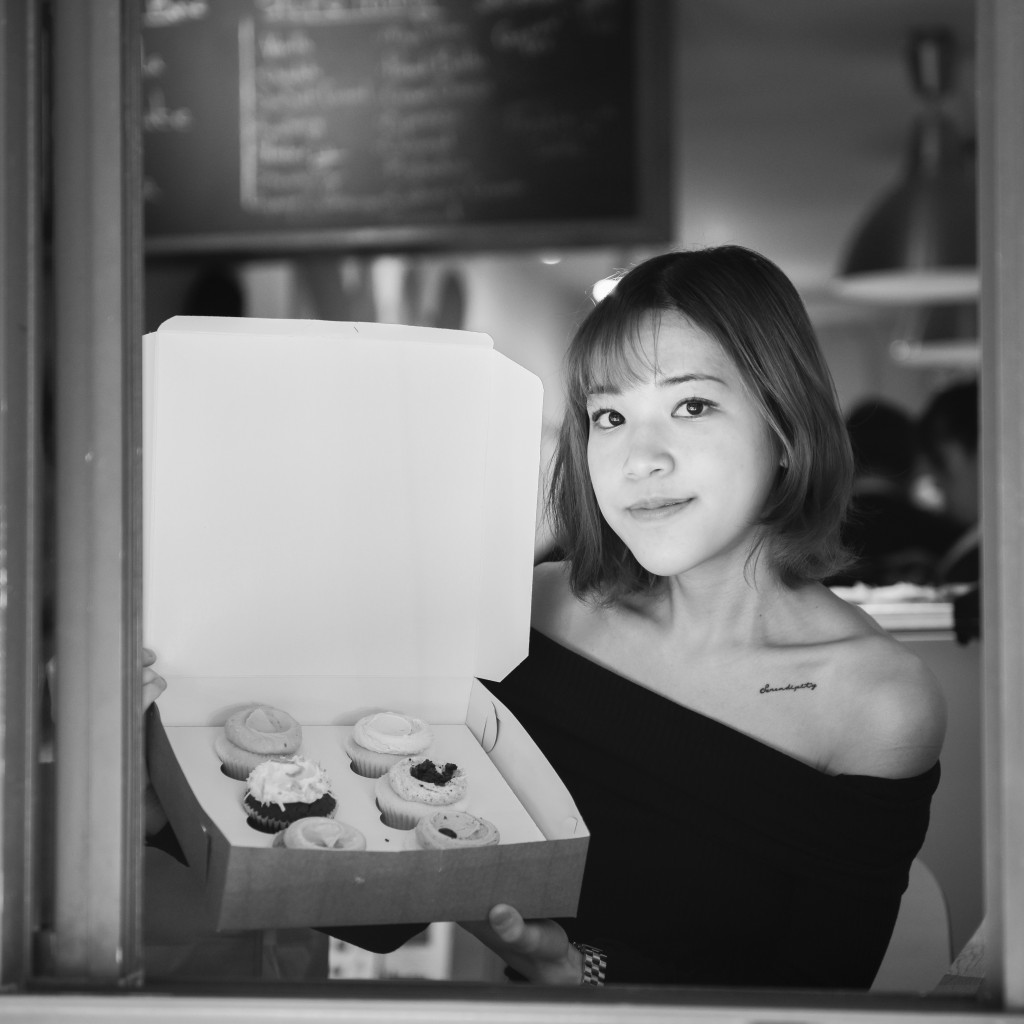 This small shop specializing in cupcakes and other baked goods is easy to pass by. I accidentally stumbled onto this place last year while waiting in line for Big Gay Ice Cream, actually. The line for the ice cream shop was way too long, but I was still craving something sweet. Disappointed, I turned back, and viola, I was welcomed by a bright yellow sign that read, "Butter Lane."
Once you enter, you'll be greeted with a small counter featuring their various cupcakes, freshly baked and frosted every day with natural ingredients. The store has an open kitchen style, so you get to see and smell the cupcakes and other baked goods. Sometimes you can also see a group of people taking a cupcake baking class in the back.
What distinguishes Butter Lane from other cupcake shops is that you get to customize your cupcakes right on the spot. You choose from one of the three cupcake bases available (vanilla, chocolate, and banana), and pick one of 15 signature frostings (like fresh raspberry, rich espresso, and fluffy coconut), or you could ask for the seasonal flavor which is currently green tea. Once you've made your choices, they take the freshly baked cupcake of your choice and frost it right in front of you. The combinations are endless (48 to be exact), and not only are these cupcakes beautiful, they're also not too sweet unlike most cupcake shops, so that you can really taste the different flavors and savor them!
If you're super indecisive like me, feel free to ask the employees for suggestions. I loved all of the combinations the employee suggested, and because they don't use excessive amounts of sugar, I could have stuffed myself with several cupcakes in one sitting without getting sick. The cupcakes are super moist and soft, each base having its own unique taste and texture. The frosting nicely compliments the cupcake with a touch of flavor and sweetness, not overpowering the base cake. You can either choose to order in person or online in advance and pick up for later.
Each cupcake is $3.25, but if you get more than four, they drop to $3 a cupcake. They also have other baked goods such as cookies and muffins, and several drink options. For example, they serve "frosting shots" for $2, which are basically small cups full of frosting of your choosing. Their cupcake baking class, "Cupcake 101," is $75 per session, and you can sign up on their website
(www.butterlane.com).
Next time you're craving something sweet, stop by Butter Lane and grab a cupcake with some tea or coffee for a real treat for both your eyes and mouth! ◊
Address: 123 E. 7th St. New York, N.Y. 10009
Hours: Sunday-Thursday 11am-10pm, Friday-Saturday 11am-11pm