By Kavya Udupa (BSE '19)
This past summer the School of Architecture renovated the computer lab, formally known as the Paul Laux Digital Architecture Studio, on the seventh floor of the Foundation Building. The renovations were spurred by a $2 million donation given to the school about ten years ago. The donor gave the money with the hopes that it would "have a significant transformation for the School of Architecture."
Originally, there was talk of creation of a new lab, separate from the computer studio, on the fourth floor of the Foundation Building. Said lab would be a fabrication laboratory, popularly known as a "fab lab," and would be adjacent to the already existing wood shops. Rather than making massive structural changes there, the seventh-floor studio would be expanded instead.
Few structural changes were made—only two walls were put up and two openings were created. The lab was expanded to include additional machines for the students. Now, there are rooms dedicated solely to plotters, laser cutters, 3D printers, and a CNC machine. A new 3D printer was bought to aid the masters' students in producing models of their work. C2 Studio, a startup in Brooklyn, donated a 4-foot by 8-foot CNC machine. The founders are Cooper alumni who bought the CNC machine when they were in their thesis year to help spearhead the launch of their company.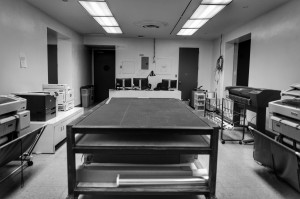 The two head monitors of the lab are students Kevin Savillon (Arch '19) and Katherine Sullivan (Arch '18,) and both were heavily involved in these renovations. They oversaw everything from creating excel files of potential machinery and planning the electric wiring of the labs to the demolition and addition of walls. Kevin mentioned that when the walls were being removed, he could see the original bricks of the Foundation Building.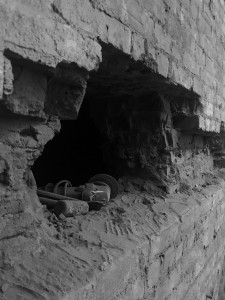 The lab is open to all three schools and the hours match building hours, the only difference being that the lab opens at 9 a.m. rather than 7:30 a.m. Over forty students have been hired from all three schools so that any student can get anything machined at any hour. ◊
The Pioneer reached out to Assistant Dean O'Donnell in regards to the renovations to which no response was received.