By MC Love AR'24
June is typically a joyful time filled with vacation plans and Pride parades, but this year it's clearly not looking like that. However, as best we can, we must face Miss June 2020 and all her baggage. Who knows, 2020 may be the year America cures racism, homophobia, and coronavirus all at the same time.
Recently, I think everyone can relate to self-growth during the past few months of isolation, but what about a collective growth? Is everyone done thinking about themselves and ready to think about others and our planet? I would hope so.
During this month, I think it is imperative to reflect on ways we see others and how others see us. I once had an art teacher who expressed how important movies are to understand culture. He said, "movies are like the eyes of culture, you can see right to the soul." It's true! If you're watching the right ones, movies can take you into the point of view of someone different than you. It's the truest account of how another person sees the world. However, unfortunately, I realize that most of the films offering experience of Black queer people were created by white directors. I think it's a huge problem in our society that Black people and Queer people can't always capitalize on their own stories, so watch these with a critical lens. Watch to see which of these films privilege Black perspective and what can be said about white centrism. Watch to see where the Black actors are pulling out their own gusto vs where stereotype runs deep. And finally, research these things and see where white society may be appropriating or misunderstanding culture.
Overall, I really encourage everyone to watch movies this month that might make you uncomfortable and find ways to relate and empathize with the creators, the actors, and the stories. Most of these movies don't include happy endings and that's simply because it's not easy to grow up as a queer Black person in America. By watching these movies and doing your own research, you will understand exactly what I mean. This is a really easy way to check where your own privilege may collide with another person's disadvantages.
I have compiled a list of Black LGBTQ+ movies here that I think sing along to the way our world feels right now and can teach you something. For instance, by the end of the list you may be surprised to find out where "voguing" originated from (hint: it wasn't Madonna). Watch these in order if you can't see them all. I have listed them based on cultural impact.
1. The Death and Life of Marsha P. Johnson (2017 dir. David France)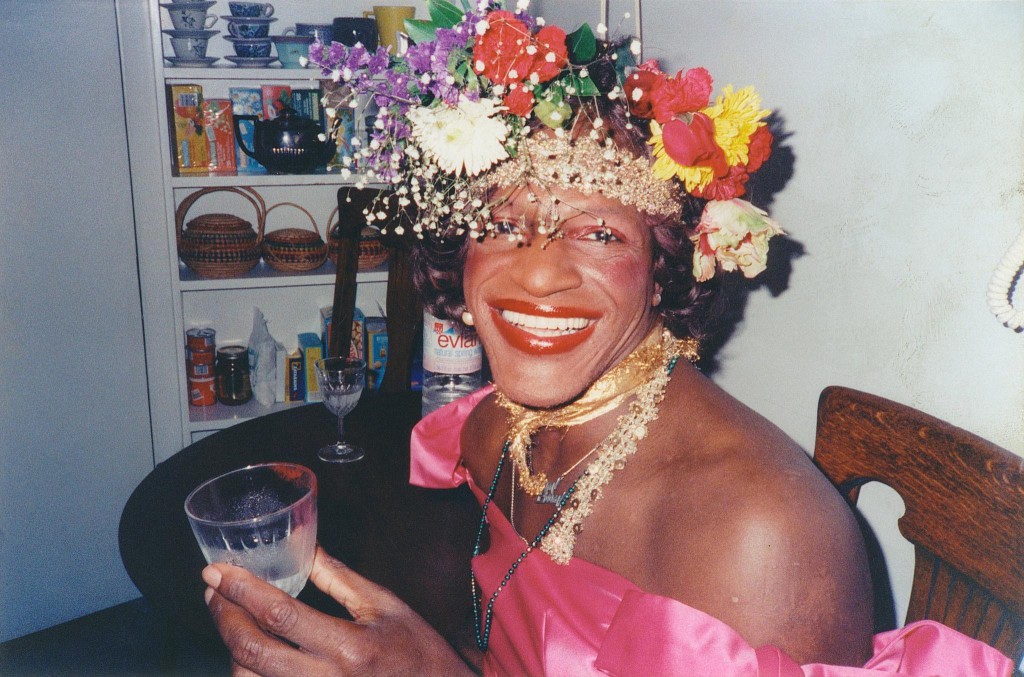 This will be an important place to start. Most Queer folks don't know where their history began. Some may have heard about Stonewall, but I'm here to tell you that's not enough. You need to know about Marsha P. Johnson. She was a Black Trans woman who threw the "shot glass heard around the world" at Stonewall Inn in 1969. The parades Marsha led were not the Pride parades we see today with every major corporations' logo on a rainbow flag. Pride was a riot, and Marsha was martyred for believing in it. The story of Marsha P. Johnson is a story of Pride and why it matters. Watch this movie. Remember our sister Marsha P. Johnson.
Where to watch: Netflix
See also: Happy Birthday Marsha, a short film directed by a trans person of color who knew Marsha personally. Watch on Prime here.
2. Moonlight (2016 dir. Barry Jenkins)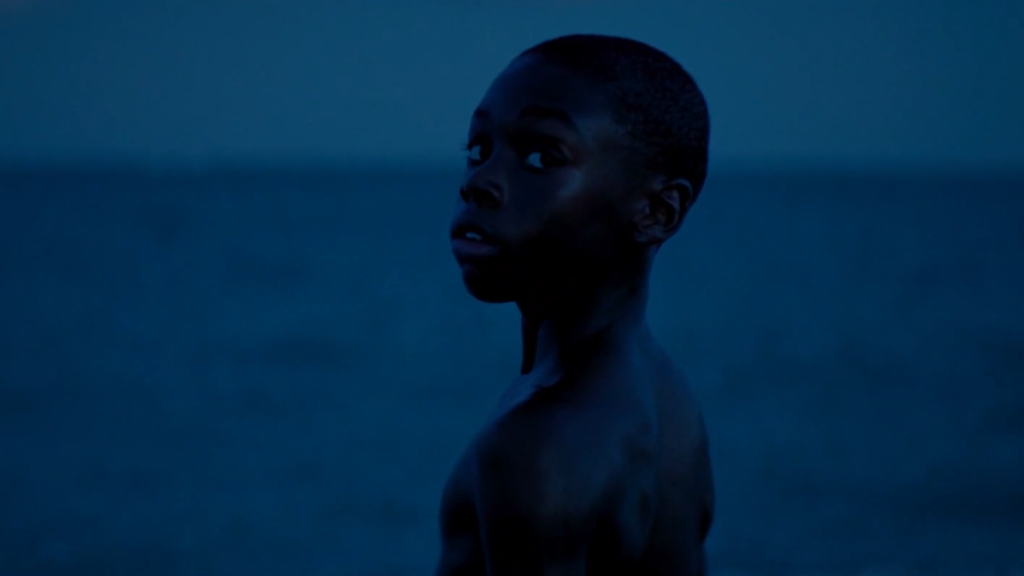 Set: Miami, Florida
If you have not seen this movie, shame on you.
This is a three-part movie that follows the story of a young boy growing up gay on Miami streets. The use of lighting, camera angles, and subtle facial expressions provide a life-giving picture to a sad story. It's a story of boyhood, Black communities, and identity. It's a story you can relate to without knowing how you relate to it. The faces, the stories, and the sound of the ocean will linger in you for days after you watch it. See for yourself. I swear by this one.
Where to watch: Netflix
3. The Color Purple (1985 dir. Stephen Spielberg)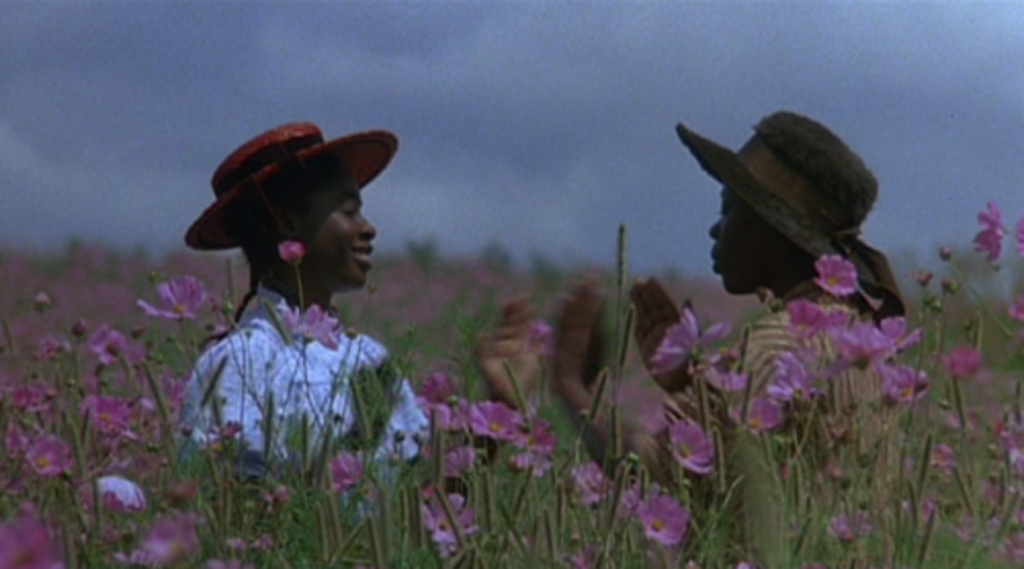 Set: early 20th century rural Georgia
This movie follows the life of Celie Harris (Whoopi Goldberg), who is married off by her abusive father to an equally cruel African-American man referred to as "Mister" Albert Jonson (Danny Glover) who abuses Celie and forces her to take care of his many children. Celie perseveres with the dream of one day being reunited with her sister in Africa. During the film, Celie meets Sofia (Oprah Winfrey) and Shug Avery (Margaret Avery) who both provide for Celie as powerful role models. This film is based off the book by Alice Walker and was made into a play which all three overwhelmed me with big tears. This is one of my favorite stories of perseverance and iron will. If you like this movie, consider reading the book by Alice Walker! Warning: It will leave you angry, sad, and happy all at once (in case you aren't all of those already).
Where to watch: xfinity stream, rent on Vudu
4. Paris is Burning (1991 dir. Jennie Livingston)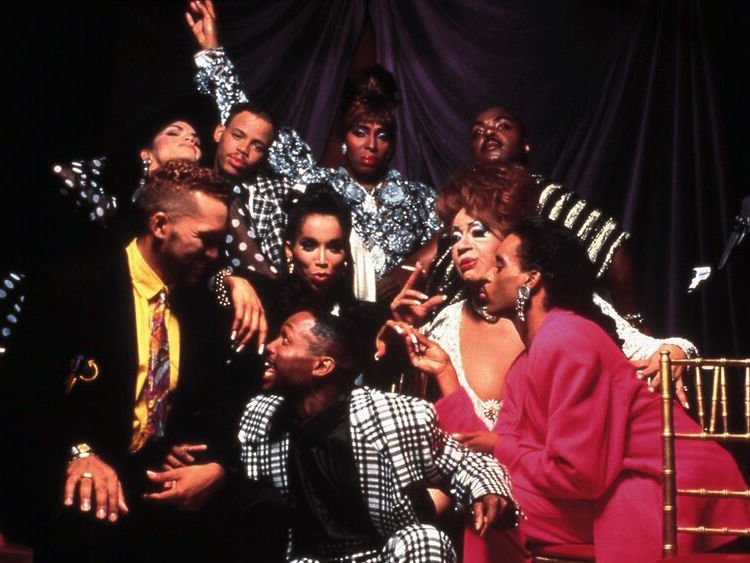 This is it. This film will blow your mind. It's easily one of the most important films of LGBTQ+ history. If you enjoy drag shows or RuPaul's Drag Race, and you haven't seen this, you need to watch it immediately. I won't neglect to tell you that this film was directed by a white lesbian, and the film has been called shallow. It has been argued that the film is a gaze into the culture and fails to be a critical representation of the rituals of drag and the marginalized communities involved. It points to drag as a spectacle instead of creating a subversive gender conversation between the audience and the film. However, it does follow beautiful trailblazers in the LGBTQ+ community and every struggle they endure for the sake of being themselves. It's an important film to witness and then have a conversation about with your friends. The most important lesson from it is that Queer people take for granted how hard it was to be out and proud. These queens are the reason we can celebrate Pride like we do. In this film, they face the difficulties of transitioning, performing, hate crimes, AIDS, police brutality, and high rates of suicide. Trans POC have it the hardest out of any minority in America, and these matters are all still prevalent in these communities. To this day, no one is listening (see below: Kiki and Tangerine)! Do your part here.
Where to watch: YouTube (it's free)
5. Tangerine (2015 dir. Sean Baker)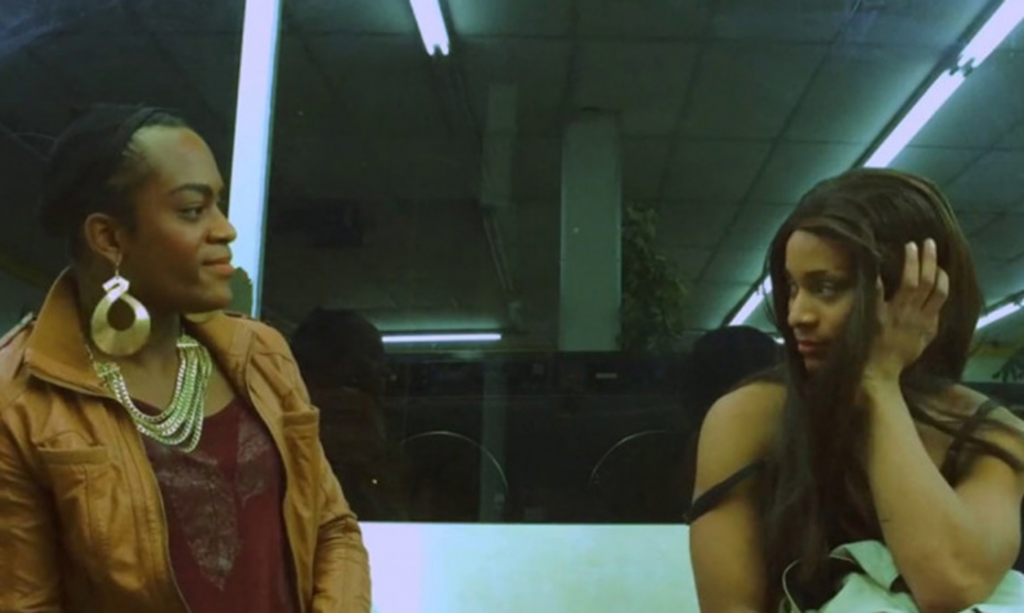 Set: Los Angeles, California
***SHOT ENTIRELY ON iPHONE 5S***
No, it is not a bad Apple promo. It is actually one of the most successful low-budget film projects ever created. It follows a transgender woman named Sin-Dee Rella (Kitana Kiki Rodriguez) who pursues after a taxi driver who she's in love with and is a frequent customer. She and her best friend are sex workers, and the film does a good job of not fetishizing them. The cinematography is overwhelmingly grimy and reckless. It provides a glimpse into the underworld of LA street life, identity, and sex work.
Where to watch: Hulu, rent on Vudu
6. Kiki (2017 dir. Sara Jordenö)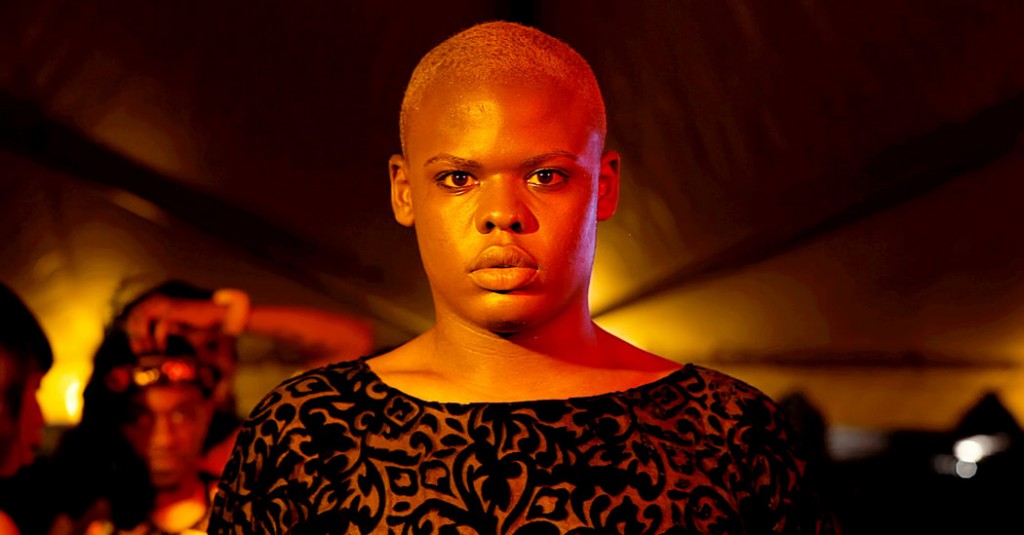 This is the daughter movie of Paris is Burning. You will see the tremendous efforts that have been afforded since Paris is Burning from the 1990s. You will also see the tremendous amount of work that still needs to be done for the transgender PoC (People of Color) community. This documentary follows young transgender dancers as they struggle through transitioning and living true to themselves. It's so important that we remember the transgender PoC community and what they mean for all of LGBTQ+. Gay marriage wouldn't be legal if it wasn't for a transgender woman of color (see above: Marsha P Johnson). Transgender PoC have fought the hardest for gay rights and gay marriage, and they didn't do it so that privileged homosexuals can move into fancy lofts and forget about them.
Where to watch: Hulu, rent on Vudu
7. Bessie (2015 dir. Dee Rees)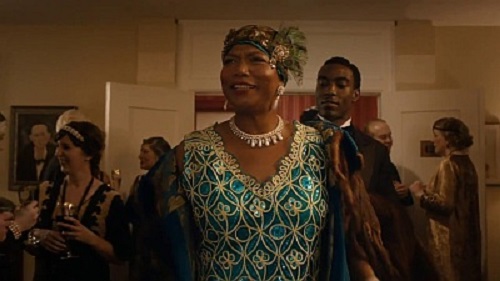 This movie is similar to The Color Purple mentioned above. It's a powerful production about a blues singer from the rural South during the 1920s and 30s. It's hard to think about this movie without hearing its soulful music ringing in your ears. It explores the life of Bessie Smith (Queen Latifah) and her enduring career as a Black performing artist in the early 20th century. The film explores the artist's bisexuality as she unapologetically sings about all sorts of love she encounters. Bessie Smith doesn't need anyone's approval and neither does this movie. That's the kind of tenacity this story brings forth.
Where to watch: Hulu, xfinity stream, rent on Vudu
8. The Watermelon Woman (1996 dir. Cheryl Dunye)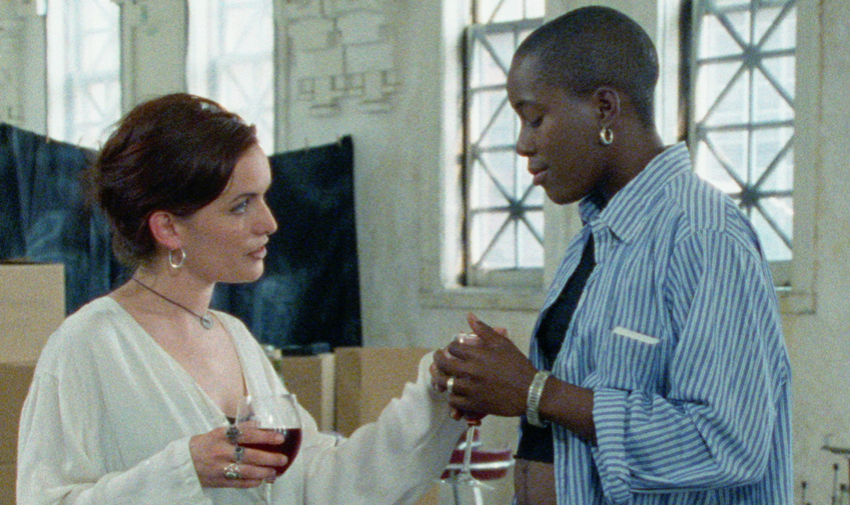 This was the first feature film directed by a Black lesbian. This is a more fun and lighthearted film about a woman who works in a video store in the 90s. It follows Cheryl, a Black lesbian filmmaker. She is creating an biographical film about a Black actress called the "Watermelon Woman" who appears in films from the 1930s. Cheryl discovers an affair between the "Watermelon Woman" and a white female director while also exploring her own romantic life with Diana, a white woman. This movie discusses the lack of information on Black actresses in the early 20th century and interracial couples.
Where to watch: free on Prime, Roku, free on Criterion Channel
9. Blackbird (2014 dir. Patrik-Ian Polk)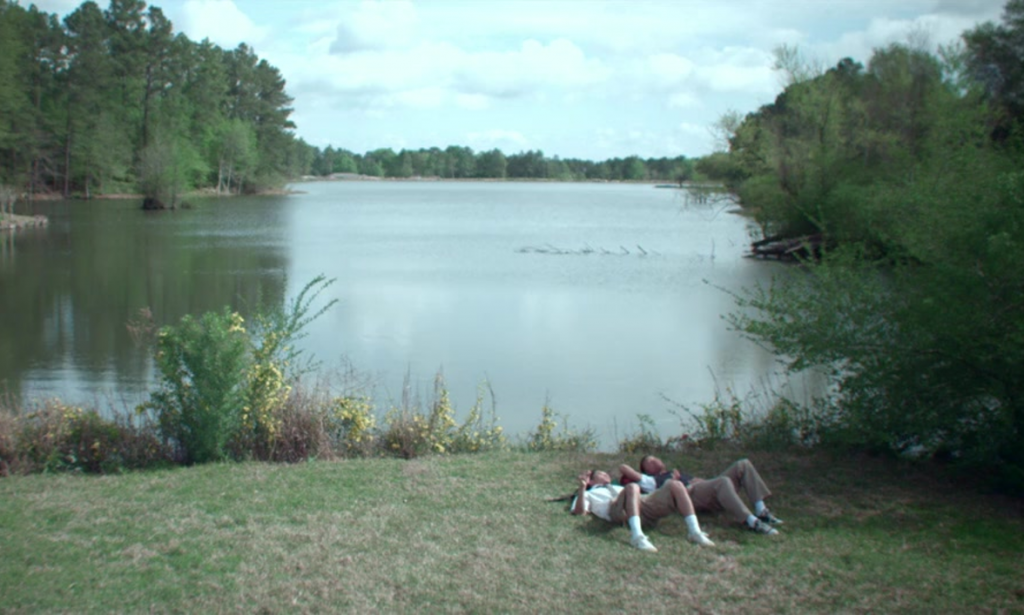 This is a movie about a high school boy named Randy coming to terms with his sexuality. He grew up in a small Southern Baptist community and is a singer in the church's choir. Randy's mom hardly has time for him as she struggles with the disappearance of her daughter and the abandonment of Randy's father. Randy is afraid to come out of the closet in fear of being rejected by God and his family.
Where to watch: xfinity stream, rent on Vudu
10. Pariah (2011 dir. Dee Rees)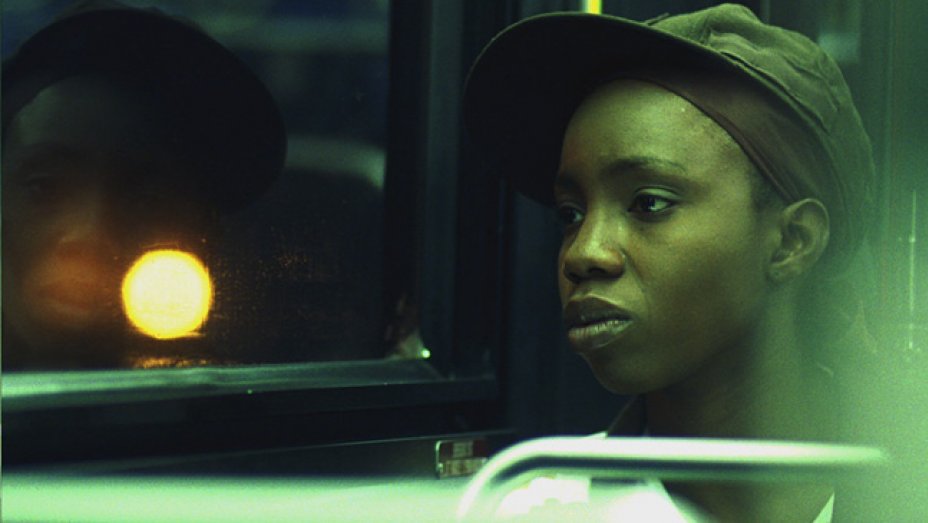 This movie is about what it means to be lesbian in a controlling Christian home. When Alike is out with her friends, she dresses in snapbacks and polo shirts. When she is at home, she wears pink blouses and skirts to obey her mother's wishes. Her parents don't want to believe she's a lesbian which makes it difficult for Alike to explore her sexuality and identity.
Where to watch: xfinity stream, rent on Vudu
(Editors Note: Images/Screengrabs from Netflix, No Film School, Out, NYTimes, SoundTrackMania, Belcourt, HollywoodReporter)