By: Afifa Areya (ME '24)
On the morning of August 4, 2020, a bride celebrated her transition to a new life. It was peaceful but thrilling with cameras focusing on her, a day where she could be beautiful and jovial. As soon as the camera panned down to take a shot of her beautiful white dress, a strong blast shook the camera and her elegant dress out of focus, while shards of glass and debris flew behind her. A catastrophe getting in the way of what was an exciting day for the bride of Beirut.
That day and unexpected explosion rocked the port of Beirut, capital of Lebanon. It started at the epicenter and radiated supersonic blast waves throughout the city and cities farther inland. The explosion was heard as far as Cyprus, which is 250km (~155 miles) away from the epicenter. It caused an estimated 200 deaths and 6,000 injuries, which immediately filled the hospitals with patients coming from all over the city. Thinking it was just another normal day, people were caught off-guard, thus leading to such a high number of casualties. However, the event may not have been as unprecedented as it initially seemed.
The port of Beirut housed ammonium nitrate, a chemical compound used in fertilizers and explosives. Around 2,750 tons of ammonium nitrate exploded within the cargo port. Based on video footage, it seems that the bigger explosion was preceded by a fire, and normally industrial ammonium nitrate must be set off by a fire or some form of fuel to detonate. Presumably, the initial fire caused the latter explosion, which then led to the catastrophic aftermath. It created a 140 meter crater at the port, destroyed the city's grain silos, and damaged nearby buildings which rendered many people homeless. For six years, this amount of ammonium nitrate was stored at the port without proper safety measures. It was confiscated by Lebanese authorities from an abandoned ship, named MV Rhosus. The ship was declared unseaworthy and sank at the port of Beirut, while the materials were placed nearby grain silos and other warehouses. Unfortunately, it was just a ticking time bomb for Beirut.
The explosion left the country in rage and violence.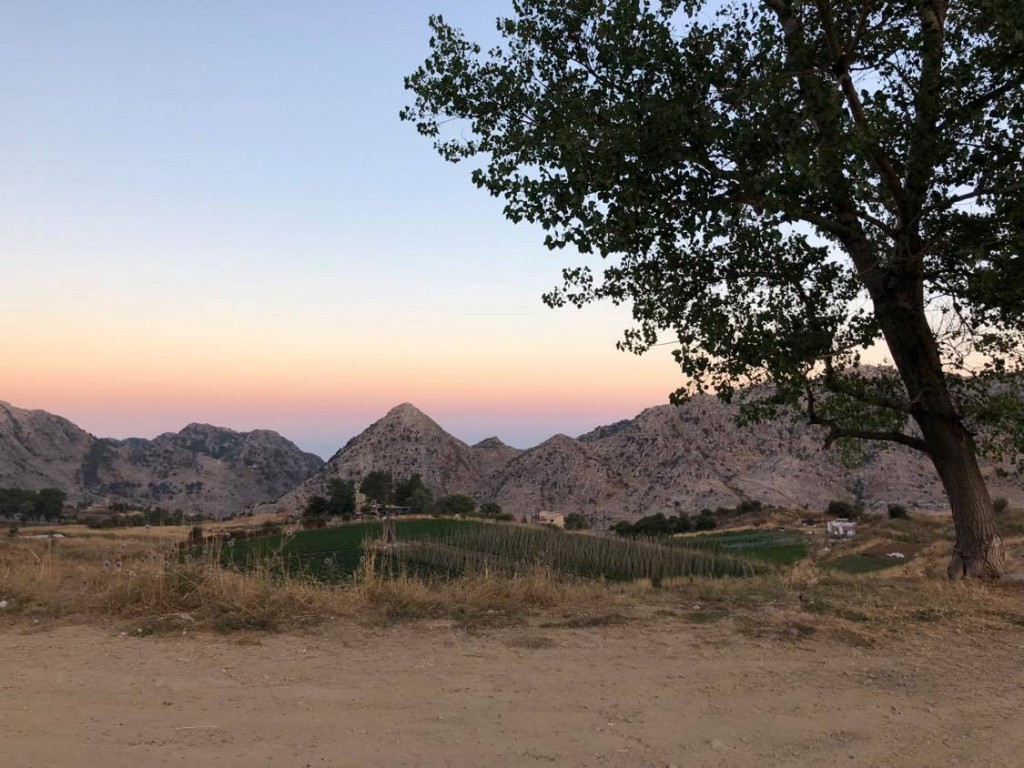 Lebanon pullulates people who are protective and solicitous. "Many Lebanese will tell you, 'Lebanon is the most beautiful country in the world. It's the only place in the world where you can go skiing up in the mountains and go down to the beach on the same day'." said Andrew Njeim, a civil engineering student at Cooper Union. Njeim was raised in a Lebanese-Syrian household. Having been raised in such a household, this quote resonated the idea that Lebanon raises their land with hospitality and care. Everything is preserved and those who grow the land do it with great pride. They are also very protective of each other. They are willing to give up themselves to protect the person next to them. "People have a culture that emphasizes a closely knit community. If you are Lebanese, you are a sister or a brother to all the Lebanese people. " said Njeim. Having such a closely knit community and a union so strong, people became sensitive to chaos.
Just a year prior, there had been a massive wildfire that took place in the mountainous regions around Chouf, Khroub, and southern areas of Beirut. This disaster was painful for people: it not only destroyed the environment that they take pride in preserving but also there was no relief for this natural disaster. The government did not react, and the people tried to invoke a response by raising a billion dollars to help fire fighting helicopters. The money, which was sent to the government, was misused, and not many helicopters arrived to resolve the situation. With residential areas being destroyed so quickly, volunteers worked hard to restore peace. The people have experienced countless events where the government refused to help the people. Nepotism and lineage plagued the figures of authority, and only few people have access to power. This ill-based foundation and the lack of care and abuse only built up rage among the population. "It really only takes the government to care for a moment about the people it is overseeing to avert such catastrophic events like this disaster. Unfortunately, corruption has plagued Lebanon for decades, the people have been neglected on multiple accounts and they are beyond exhausted with having to deal with a body of power that seeks only to benefit itself." said Njeim. The people only ask for a little involvement because they have proven countless times that they can take care of themselves. Only in massive scales do they need a helping hand but are neglected of one.
Which is why it is to no surprise that people reacted with protests. To them, the country was too corrupt and unbalanced to protect them, which they believe led to this huge disaster in the first place. There are documents that show officials have been warned countless times about the presence of ammonium nitrate, however no one reacted before the catastrophe eventually unfolded.
Even during the aftermath, the state did nothing to help the cleanup of the surrounding area; young volunteers took to the streets to help clean the roads. This is yet another evidence of the lack of urgency and care from the government. As a result of this dereliction of duty, people resorted to violent protests to voice their opinions. They protested in front of legislative buildings and their branches. Such invasions led to tensions between protesters and authorities. Police threw tear gas and shot rubber bullets at the protestors while they burned down cars and buildings in response. This tension did not happen simultaneously. It was driven from long term negligence and corruption. People want death to the old generation and their bloodlines, in hopes of starting anew. It wasn't just an explosion of some unattended bombs, but also an eruption from long term social unrest.
Despite the lack of order on the governments part, Lebanese people have always looked for the light at the end of the tunnel. They will be first responders, protectors, and activists. They will remain optimistic and believe they can create change once together. As Njeim so confidently says, "All of us are very emotionally tied to the country and we feel the suffering of the Lebanese people no matter where we are in the world whenever something terrible happens. But true to our Lebanese nature, my family maintains a positive outlook with an unwavering faith that our home will be able to rise from any trouble, to return to the beautiful homeland they once grew up in.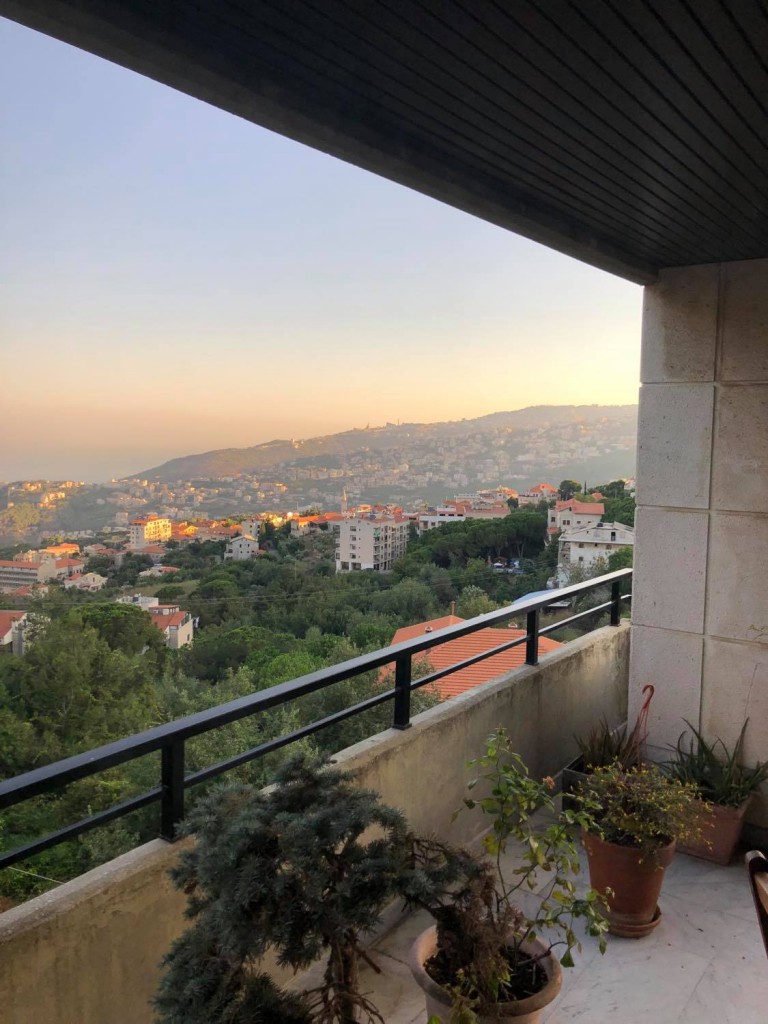 Links to help donate:
Lebanese Red Cross: https://supportlrc.app/donate/?fbclid=IwAR3uImhuUfBzdUUzrAJgxIeGFa3IotYHk1JO8XXtt48wRR99Pq2EQCASZEI
Impact Lebanon: https://www.justgiving.com/fundraising/lebanon-relief
The Lebanese Food Bank: https://donate.lebanesefoodbank.org/?fbclid=IwAR2PoMiNDIIx2i3JW0Kr3tcshcDcEO_SMhDaU6WnLY1Xk9zSTwOFiUyn6Ew
LIFE's Emergency Relief Fund:https://lifelebanon.org/facts/?fbclid=IwAR11y_Ux7dBxAgmEPMUjs09b95V4Ccn1hI3pJcFjRvBZdyOjrn-k_R69fjQ