by Noah Fechter (CE '20)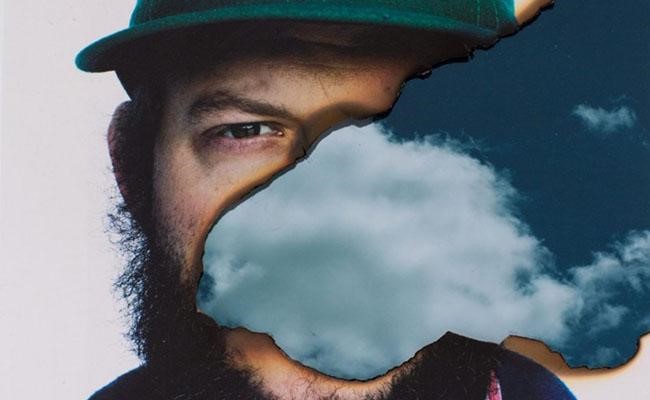 Justin Vernon, whose band Bon Iver achieved prominence with the 2007 release of For Emma, Forever Ago, has an uncanny ability for sneaking into the spotlight. The story has been told ad nauseum: in a cabin somewhere in Wisconsin, For Emma was forged in unmitigated introspection and authenticity. 2011's self-titled album, Bon Iver, built on the sincerity of his songwriting and helped the album catch a broader audience. At some point Bon Iver had a following so large that it started caving in on itself. The band went on hiatus.
On July 22, 2016, Bon Iver's Facebook page posted a video with audio from the single "22 (OVER S∞∞N)" and an abstract contemporary art style. It was clear from then that this album would be another example of an artist stepping away from their fanbase. It was unclear, however, just what meaning was to be found in the flickering pop-art patterns and (vaguely satanic) religious symbols. Bon Iver had emerged from the underworld.
But why did Bon Iver go to such lengths for a new artistic direction? Pitchfork Media's Amanda Petrusich called 22, A Million "…an unexpected turn towards the strange and experimental," inspired by Vernon's "hunger for true, tectonic innovation," even comparing the change in sound to Radiohead's 2000 album Kid A. And indeed, Bon Iver succeeds in finding a sound that is sometimes absolutely arcane. The single and opening track "22 (OVER S∞∞N)" captures a gospel quality in verses interspersed with feedback noise and a vocoder sample Vernon captured during a panic attack in recording. "10 d E A T h b R E a s T ⚄ ⚄" another single released simultaneously, is comprised of shuffling, breakbeat drums, grumbling waves of bass, triumphal vocal composition backed by horns, and a single, bleating, pitch augmented vocal sample echoing through the background. These tracks seem more closely inspired by West Coast alternative hip-hop than the four years Bon Iver spent as the purveyor of Northeastern Americana.
22, A Million still bears reminders that Bon Iver can convey immense beauty and enveloping emotions. The track "29 #Strafford APTS" is a page out of an earlier Bon Iver release, the folk rock instrumentation breathing heavily through a coating of dense chrome. The melodies, chord progressions, and timbre are so reminiscent that­­—minutes into the song—the switch to sharp vocoder vocals serrates the image as it is drawn. This track is the tour de force of the album, an imperative showing that this electronic, inhuman sound can also evoke feelings of nostalgia and warmth. "____45_____," the second to final track, brings up the obvious Kanye West influence on Vernon's writing. The song is comprised of another choir of vocal harmonies, a horn section put through auto-tune, and­—at the tail-end of the track—a plucked banjo with heavy reverb. It's precariously similar to "Lost In The World," Vernon's collaboration with Kanye West on My Beautiful Dark Twisted Fantasy. The component parts of these tracks easily stand apart from one another, but the end product is in parts distant, powerful, and wavering.
There's a lot of callback in 22, A Million, whether intentional or not. The vocoder asides that comprise the songs "715 – CR∑∑KS" and "____45_____" are nearly sparse enough to be hip-hop track interludes. The songs "29 #Strafford APTS," "666 ʇ," and "8 (circle)" feature more organic vocal compositions, evocative of prior Bon Iver releases. The gospel-esque vocal arrangements on many tracks reflect a popular trend in hip-hop that very prominent 2016 releases by Chance the Rapper, and again Kanye West, have spearheaded. The vocoder's furious, breakbeat drums, 'chipmunked' vocal samples, and surging gospel harmonies have all been acclaimed by music reviewers everywhere. With the knowledge that Vernon is buying into these trends, then the question is surely "where is the novelty in 22, A Million?"
The image that Vernon carved for 22, A Million is cryptic, goading the listener to investigate the deep and fulfilling meaning that the album has to offer. Yet, even the first listen yields an easy experience deep-seated in nostalgia and recollection. Every one of the ten tracks on the album now has a lyric video publicly available for every word to be mulled over, and the album is only fractionally longer than an episode of a sitcom. Though this album is wearing a style more beckoning, more ambitious, and more ambiguous than those before it, it's still Bon Iver. This is still approachable, welcoming music, written in a sonic language that is well established, and naturally accepted by audiences with open ears. ◊