By Pranav Joneja (ME '18)
This semester, third-year architects are studying architecture in the Mexican capital region—but they're going about it in a way that's never been done before at Cooper. In fact, it's not even technically at Cooper. On September 23, the entire Architecture Class of 2019 embarked on a trip to the Mexican capital and returned just yesterday. Travelling with them was Dean of Architecture Nader Tehrani as well as Prof. Mersiha Veledar, Prof. Maria Gonzalez Pendas, Prof. Michael Young and Mauricio Higuera. Mauricio planned the logistic intricacies—he even has a 3-foot-by-6-foot map of Mexico City hanging in his office, with pins marking all the sites they intend to visit.
Their itinerary was packed with "site visits, exploring buildings not open to the public and discussions with expert scholars," according to Dean Elizabeth O'Donnell, Associate Dean of the School of Architecture. In her experience, "once you're an architect, you're no longer a neutral tourist. Even though you've seen photos, and designs and models of the structures, visiting the thing itself is so important." She referred to the works of architect Félix Candela she taught the same students about last year. She added, "To study something abstractly—through photographs and structural concepts—is one thing, but to actually climb the shell and feel the curvature in your bones and walk the scale yourself is another thing entirely."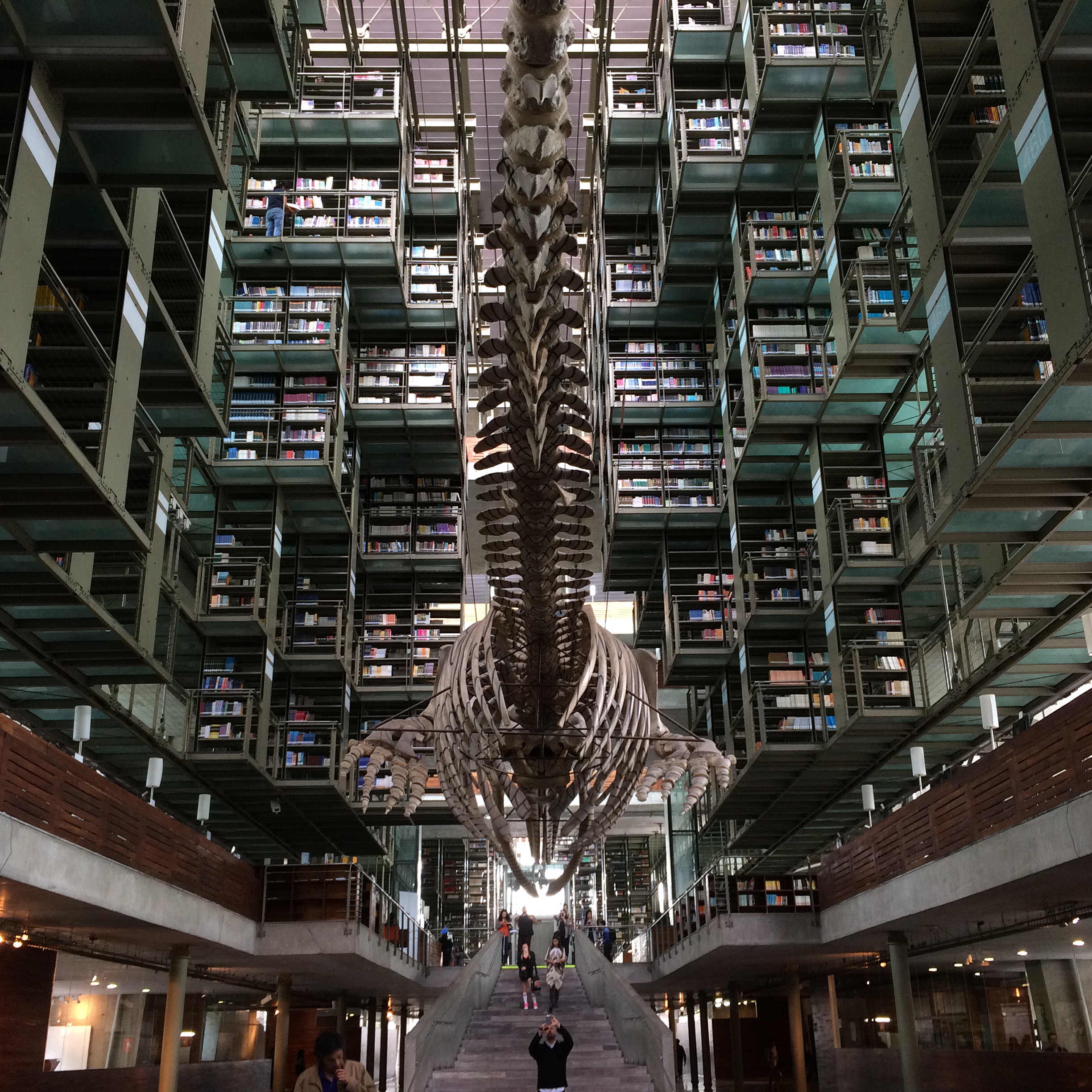 Such a trip is unprecedented. The idea to incorporate a travelling portion to the curriculum originated from a student, Kevin Savillon (Arch '19), while in discussion with Dean of Architecture Nader Tehrani. Faculty said that Dean Tehrani's immediate interest in having an 'on the ground' research component made the trip academically compelling and ultimately possible. It took over two semesters of meetings between Savillon, Dean Tehrani and others to make the trip happen. They just had to figure out how to incorporate it in the jam-packed architecture curriculum and then pick a place to go.
The trip to Mexico is folded into the curriculum halfway through the students' Cooper career. It is part of the requirements for Analysis Studio, a class in which the students each pick a work of architecture and conduct research through nearly every lens imaginable—from studying street-grid traffic to learning about how climate effect and solar conditions affect the design. In previous years, third-year Design Studio classes picked buildings around a theme, like libraries or focused on precursors to modernism. But they never had the opportunity to visit the sites they studied so intensely. That's what is different about incorporating this trip in Design III.
The question on their mind while choosing where to go was "what would be the most culturally and experientially powerful choice" that was not too far away (so as to keep costs down). Indeed, costs were an important deciding factor. The trip was funded within the School of Architecture's Special Project Fund—that is to say, within the budget of the school, without any outside donations. So is that justified in the context of the Cooper Union's steep budget cuts and demands for even more cuts coming soon to reduce deficit spending?
The idea is to fund this trip in this way this year and then get it endowed by an outside donor for years to come. Of course, there were other projects that the Special Project Fund would have been spent on but now must be
foregone. Still, the value of this trip is substantial and enduring. Not only is the trip valuable to the travelling students' own practice, but the trip also fosters bonds with other architecture scholars internationally but also builds an incredible archive of global work and understanding that will be familiar to future Cooper architecture students.
This trip in the present has the potential to radically change the students' practice and identity now and even decades from now. ◊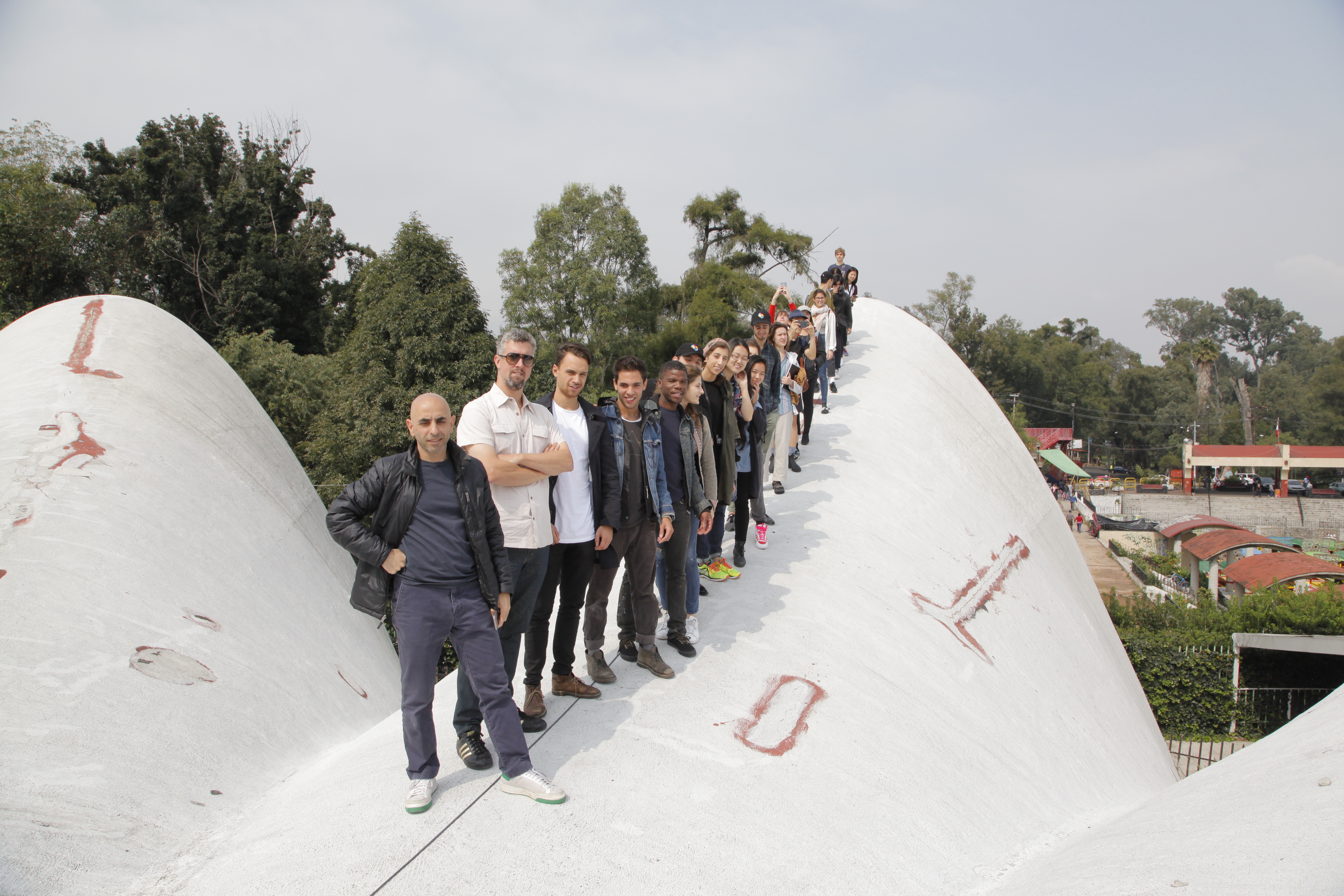 Student Comments:
"There's a moment so surreal when one physically enters a space that has only been experienced through literary references and secondhand representations. The implementation of a traveling portion within the 'analysis' studio gives students the opportunity and fulfillment of experiencing a built structure in-person in tangent to its site, culture, and history.
Five days after visiting the building that I will be analyzing for the entire semester, my class took a trip to School of Architecture at UNAM (Universidad Nacional Autónoma de México). During that visit, we were shown the 'Archive of Mexican Architects', wherein I found countless original drawings of the Museo Tamayo. There were drawings of construction details, isometrics of electrical mapping of the building, to the details of screws used to holster up the skylights—none of which were digitized or copied and stored elsewhere.
But what was even more interesting and enlightening about traveling to Mexico were the conversations that I have had with professors and historians about the history of the building, the construction and political process in developing the project, as well as their personal experiences in visiting the building 30 years ago.
I hope this experiment of traveling abroad in tangent to the analysis semester proves successful and continues for years to come. Cheers to Dean Nader Tehrani for taking a risk and making this program come to life!" - Kevin Savillon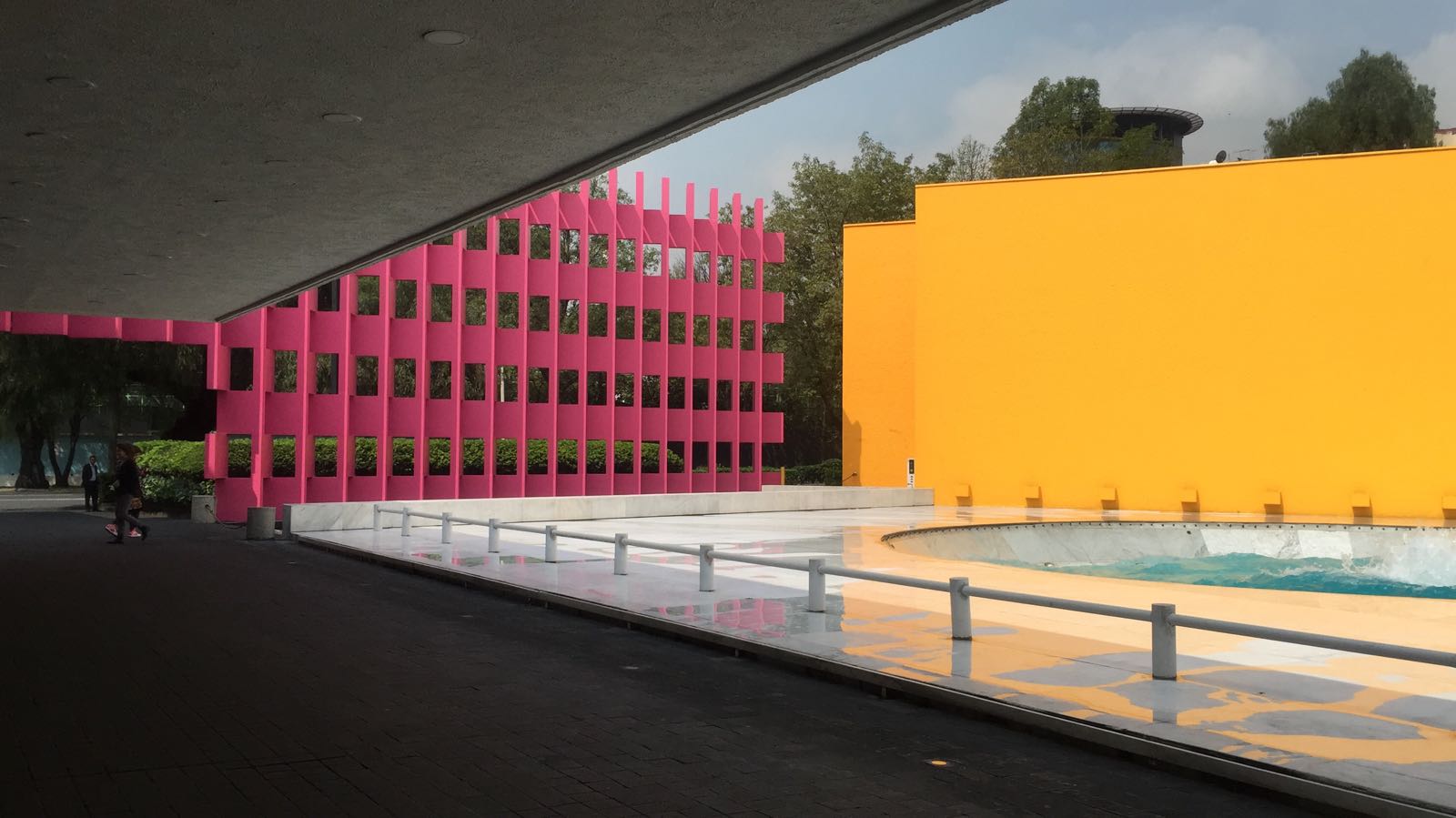 This trip was so fantastically educational for me. I come from an incredibly monotonous suburb in a country without much cultural identity, so the opportunity to be immersed in a place with so much heritage and ambition that translates architecturally was so great and really moving. – Joyce Li
"Mexico city seems to be a collage of different cultures and eras, and it is precisely this mixture what Mexicans feel represented by. It is apparent in the architecture we have seen the influence of the country's heritage and geographic location: from Barragan's use of color to the way a great amount of buildings play with rain water, such as Ramírez Vázquez in Museo de Antropología." - Mireya Fabregas 
"Apart from the architectural riches Mexico has to offer, I find the traveling studio to be a great way to get to know the my fellow students and the professors. First time excitement not only on a geographical base, but also in terms of social and intellectual interaction. I could not have imagined a more delightful introduction to The Cooper Union!"
- Bastiaan Vandersanden